Small vacation properties need a little added something to help them compete with larger properties. Proximity to the location attraction is a bonus (the beach or the mountains) but every little extra helps when your customers are searching the internet to make their decision. Our Beach Side Bungalow is a small property (less than 1000 sq ft) and we needed to take advantage of every possible space. In this case, it was the outdoor spaces we needed to enhance. What could we do to make the spaces outside the Bungalow as inviting as the spaces inside?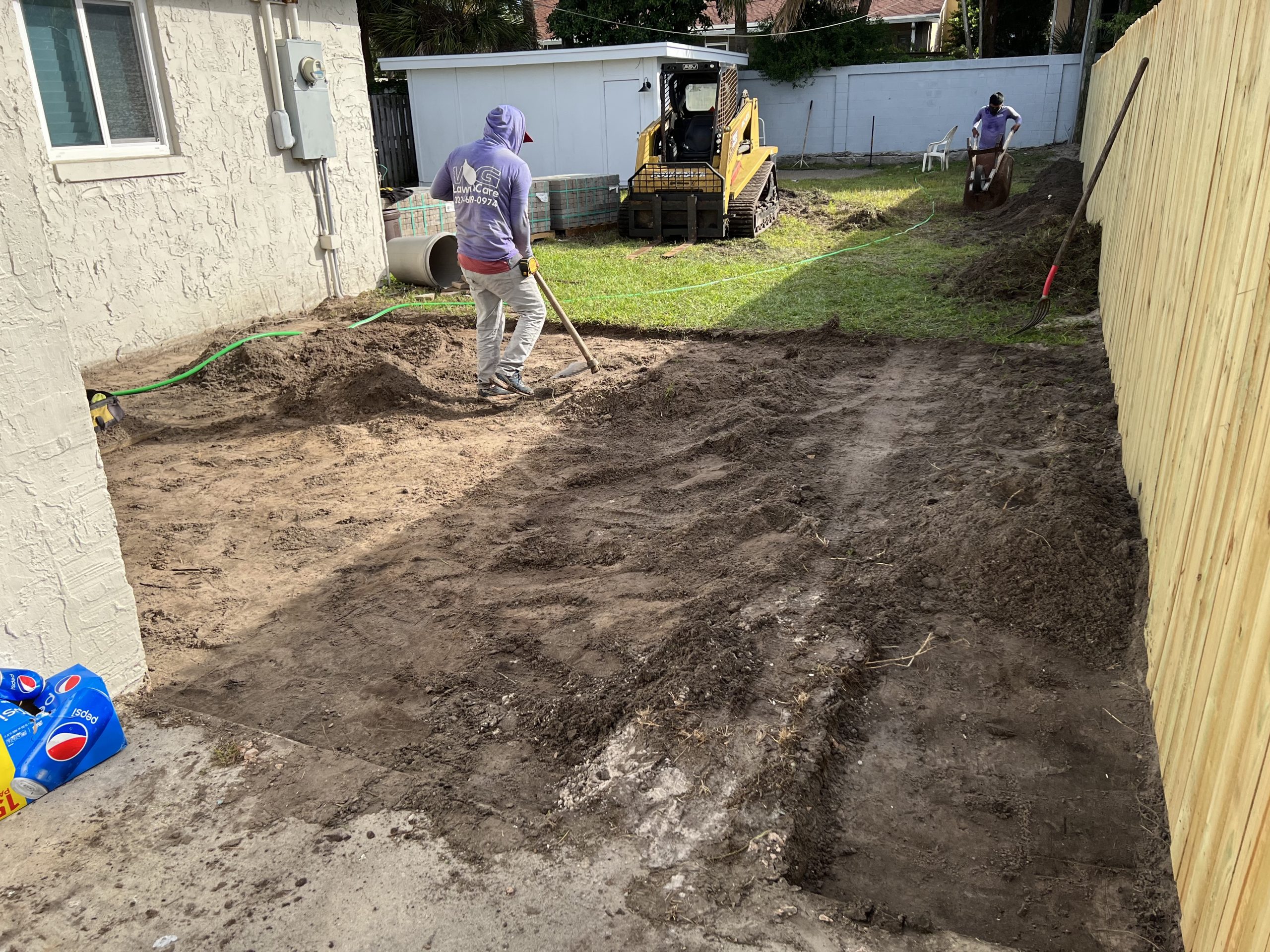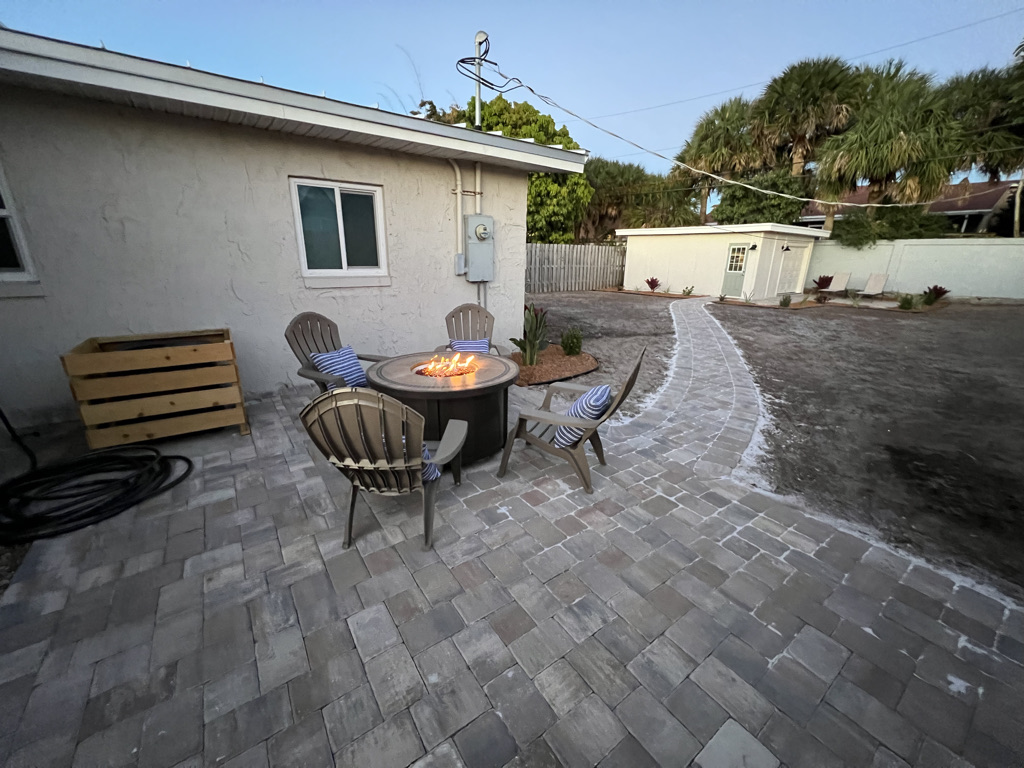 I like to imagine a guest's first impression when arriving for their stay. What does the driveway, the porch, the roof, the fence and the landscaping say about the rental they have scheduled for their vacation? Then I can get a vision for the outdoor spaces that will give the entire property a cohesiveness and make it feel homey and inviting. First, I recommend investing in a new fence, simply because it can completely change the look of a property and it can help block out any unsightly neighboring areas. We focused on three distinct outdoor areas and the result was an expansion of the inside into the outside. We used paving stones to expand the driveway and create two outdoor seating areas, one near the house with a contained fire pit and one near the shed with lounge chairs and side tables. The third space was an outdoor dining area with wicker blinds that protect against the afternoon sun and give the space privacy.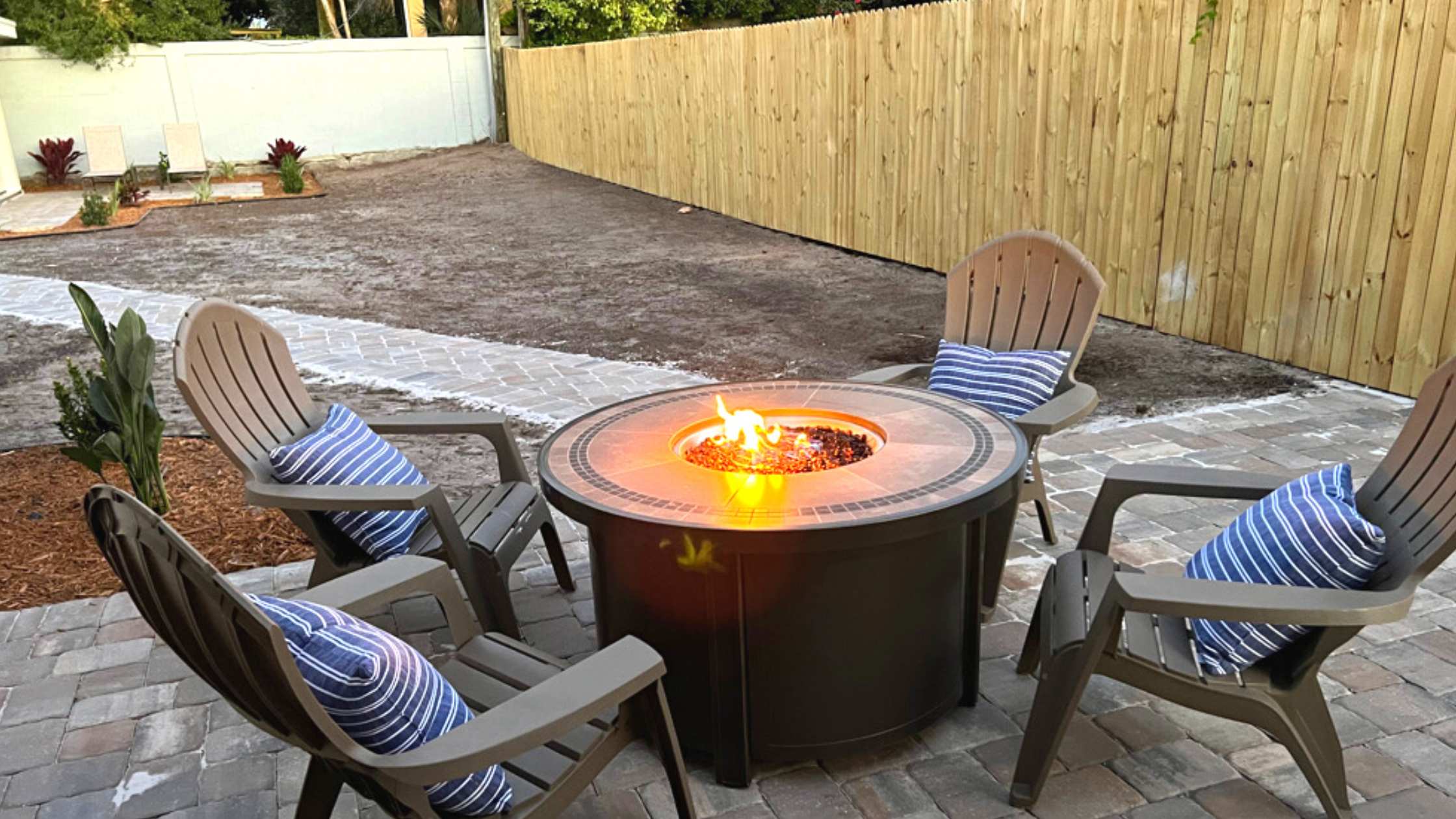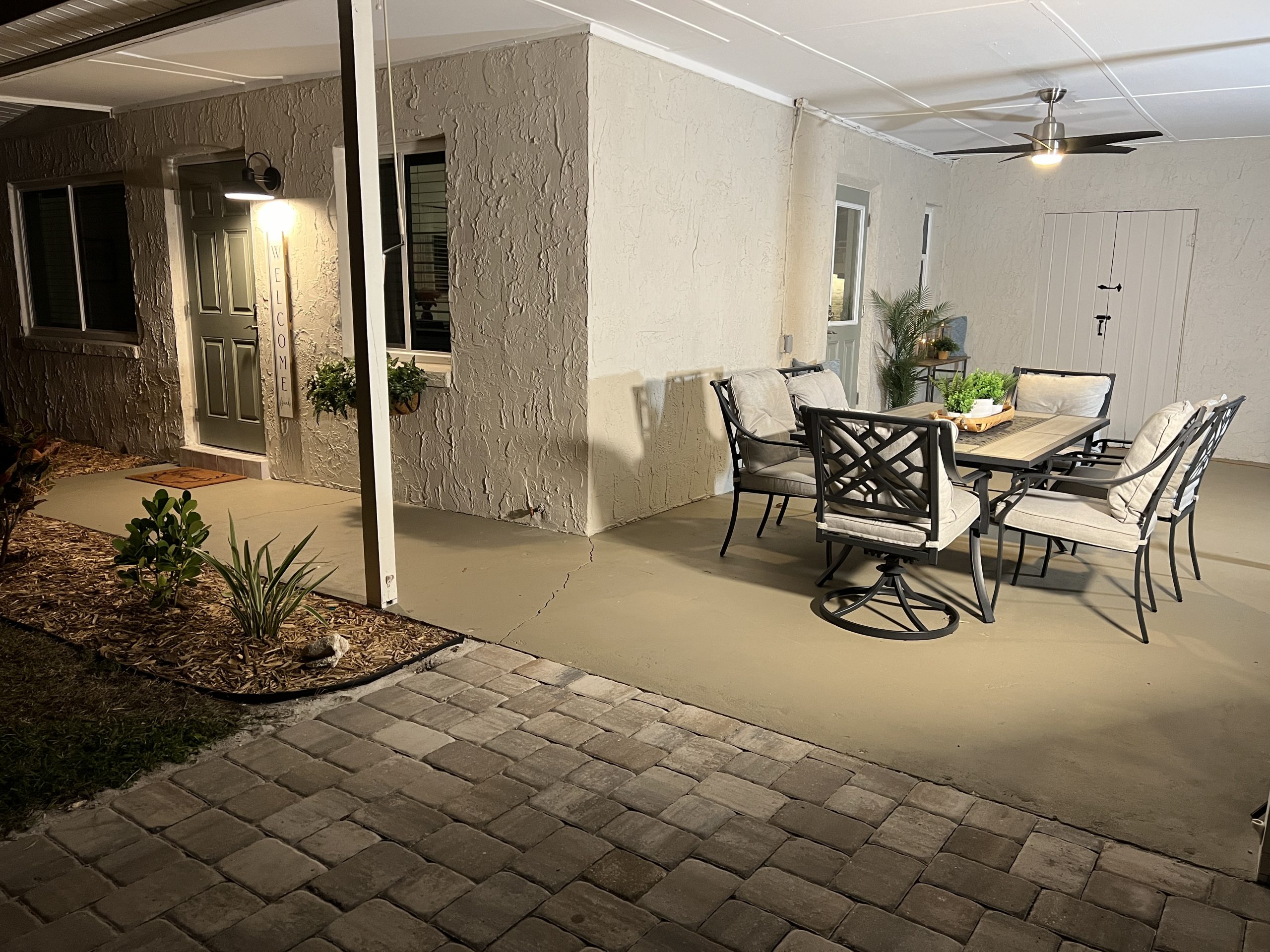 We had a slight setback with the yard during this process. We chose some grass that sounded right at first and was the least expensive. It turned out to be the exact wrong kind of grass for the area and we had to dig it all up and replace it. Sometimes trying to save money can end up costing more in the long run. It can happen and it is best to just roll with it. Life is too short to be upset about a small setback. Check out Sweet Tea Hospitality to see the entire process at sweettea.tv.

Finding those extras
Karen Conrad