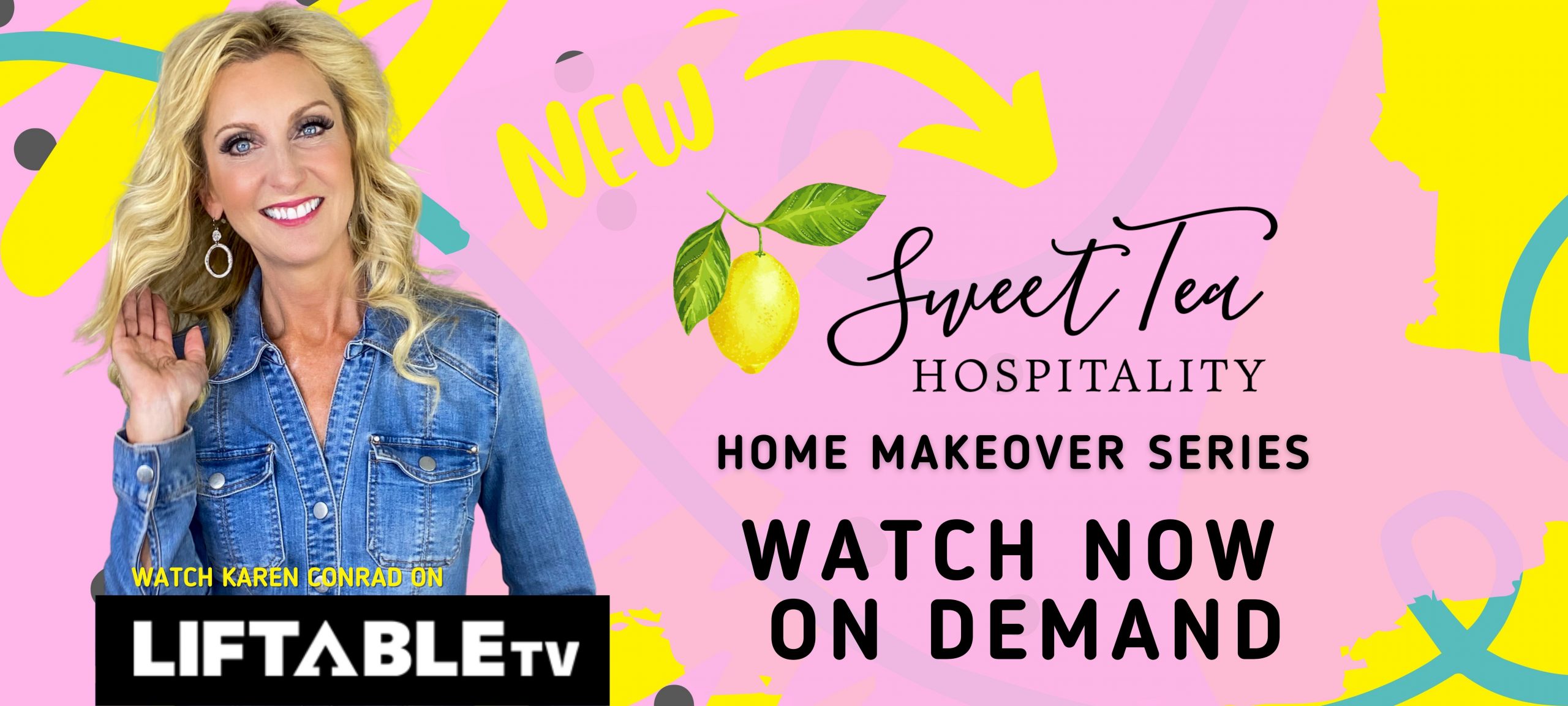 LiftableTV is sponsoring our real-life before/after remodel show Sweet Tea Hospitality.  In the show we give you simple and inexpensive ways to remodel, redecorate and rejuvenate your home with less work and money than you would think possible. I also give you Biblical perspectives regarding your home that are inspiring for your heart.
'Whatever home welcomes you as a guest, remain there and make it your base of ministry.' Luke 9:4 TPT.
Click the link to sign up at LiftableTV today for a 15% discount and get ready to binge watch an entire house remodel step-by-step with cost breakdowns, planning processes and crazy stories you don't want to miss. Along the way you will see Karen's passion flowing through her purpose by bringing a Vision to Reality and you will be inspired both for your heart and for your home. 
See you there,
Karen and Dave