KEEP UP!
 To keep our edge in a competitive design market, we need to make sure we're on top of the trends. There are a few trendy front-runners for 2020 sharing the spotlight, and color is where it all begins! 
Deep Navy Blue
Not a new color by any means, but timeless navy blue forever suggests stability and trust. Pair it with golds, whites, and light greys. Since it's such a statement color, consider painting one wall blue with lighter walls accompanying. If you're going to incorporate navy with decor, try to do it at least three times within a space for a balanced aesthetic. I recently demonstrated a living room transformation for under $300, incorporating dark blue. Have a look!
Powder Pink & Grey Mint 
These colors speak to one of many homeowners' greatest needs: a mindful space. Soft hues like white-pink and grey-green suggest relaxation and rest. Most are looking for a space to retreat to and emerge refreshed. Compliment this peaceful pallette with white and light grey. I transformed the same living room two ways, this time incorporating grey to make it look like an entirely different space. Watch how I did it for under $500!
How to Transform your Living Room for Under $300
How to Create a Designer Living Room for Under $500
Natural Elements I Mix & Match
Last but not least, embrace the power of natural elements inside the home. Bring nature in with potted plants or vases of flowers. Pull in natural textures like wood, wicker, linen, stone or cotton to give it some interest. Another fun trend is mixed seating! Try mixing up the dining room table chairs and mix and match where it makes sense in other spaces. Want to personalize the space without interfering with the homeowner's personal vision? Find a unique homemade piece or something a little eclectic that reflects that the home has personality potential.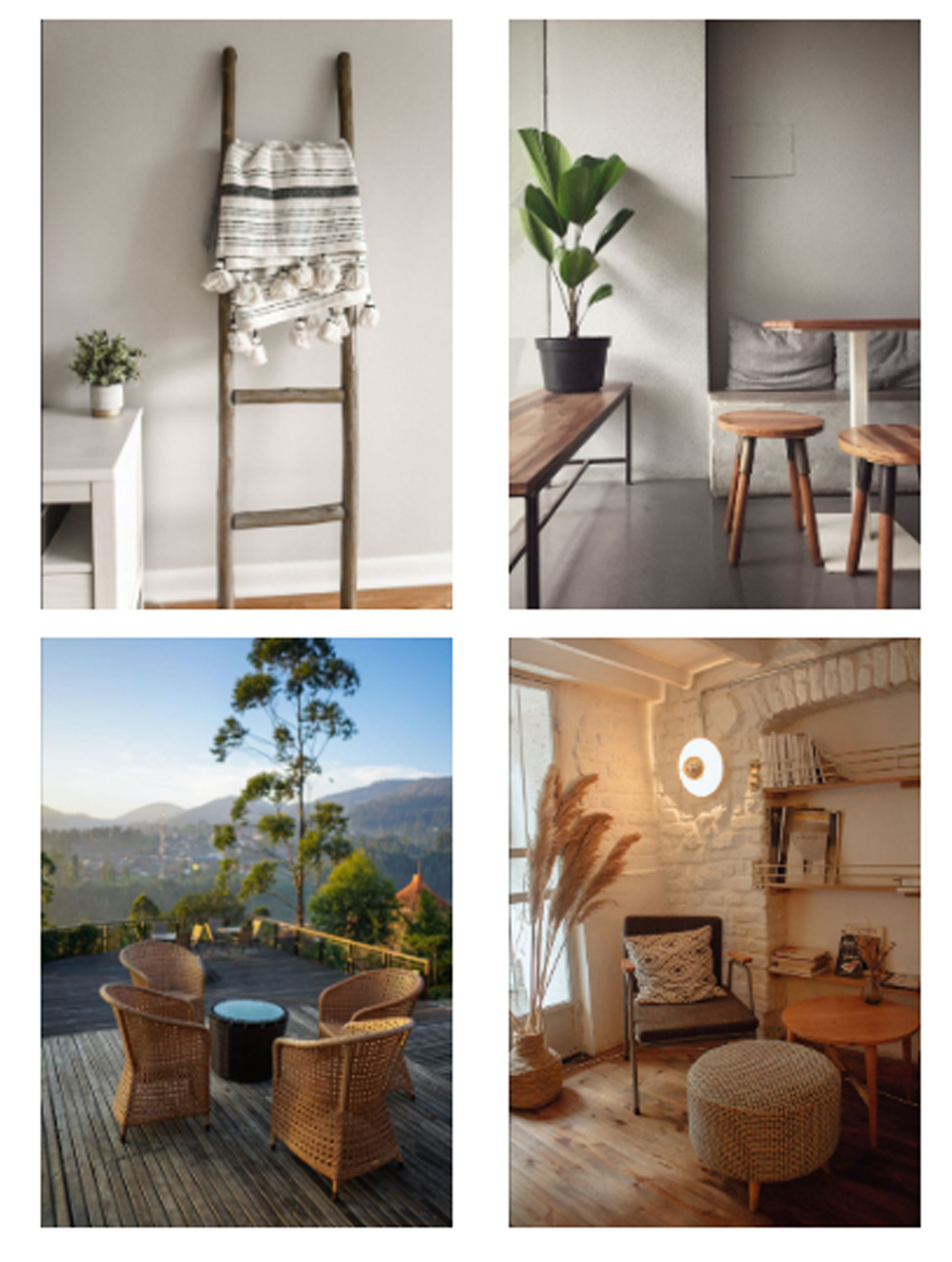 Aromatherapy: Baked Bread
Looking for a few recipes to draw the nose? Check out my Perfectly Spiced Pumpkin & Healthy Apple Bread! FREE recipe download link in video description.