This week in the Vision To Reality series The Promise of Purpose, we are moving on to Chapter 5: Glass Ceilings Shattered On Purpose. Do you see yourself past, present and future the way God sees you? Many times we experience limitations in our lives due to past experiences, past sin, believing lies and simple pride. No matter where limitations come from, the Lord is the one who removes them.
'For you stand beside me as my hero who rescues me. I've seen with my own eyes the defeat of my enemies. I've triumphed over them all! Lord, it is so much better to trust in you to save me than to put my confidence in someone else.' Psalms 118:7-8 TPT
You can be confident that you are not destined to repeat the same mistakes or failures continually in your life. After you identify a limitation that is holding you back, simply exalt the Word of God over that limitation and believe what He says about you. Your past has no more control over your life than you give it. 
Identifying Limitations,
Karen Conrad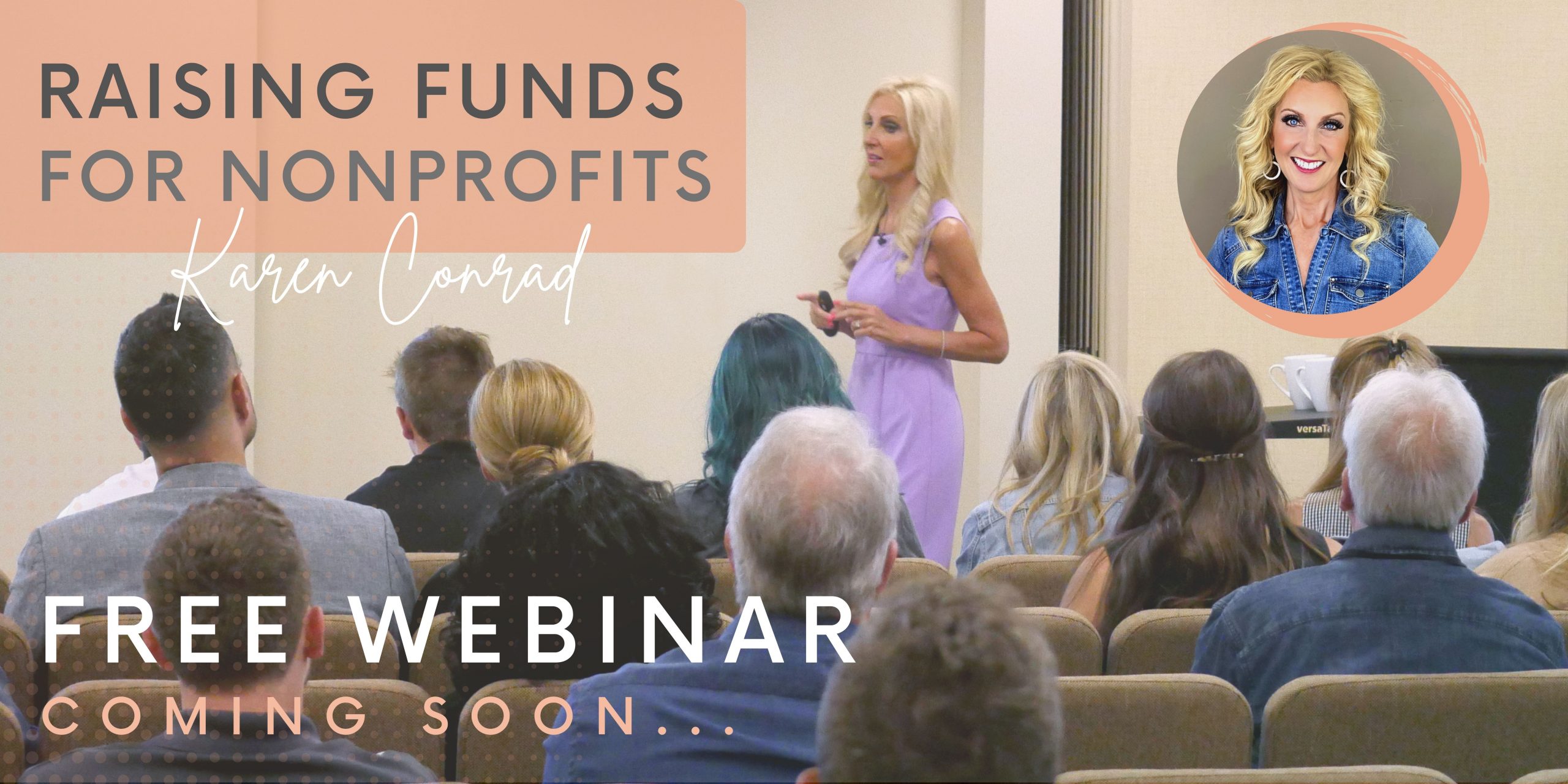 We want to let you, our faithful readers, know of a special event coming soon. Karen will be conducting a free webinar Raising Money for a NonProfit. If you or someone you know is involved with a nonprofit that is struggling with fundraising, donor development and/or year end giving, you don't want to miss this free opportunity to glean wisdom from Karen's 30+ years of experience. More details coming soon.