A good before and after montage can totally make my day. I like nothing more than seeing a tired, outdated room transformed into a bright, clean, contemporary delight. I love to bring about the transformation myself but I also love being inspired by someone else's ideas and hard work. As I browse through a good before/after transformation I often hear myself saying, "Hey, I could do that in our bedroom" or something similar. I hope you will say the same thing after you watch my video and written description of 15 Tips Under $500. Here is tip #9: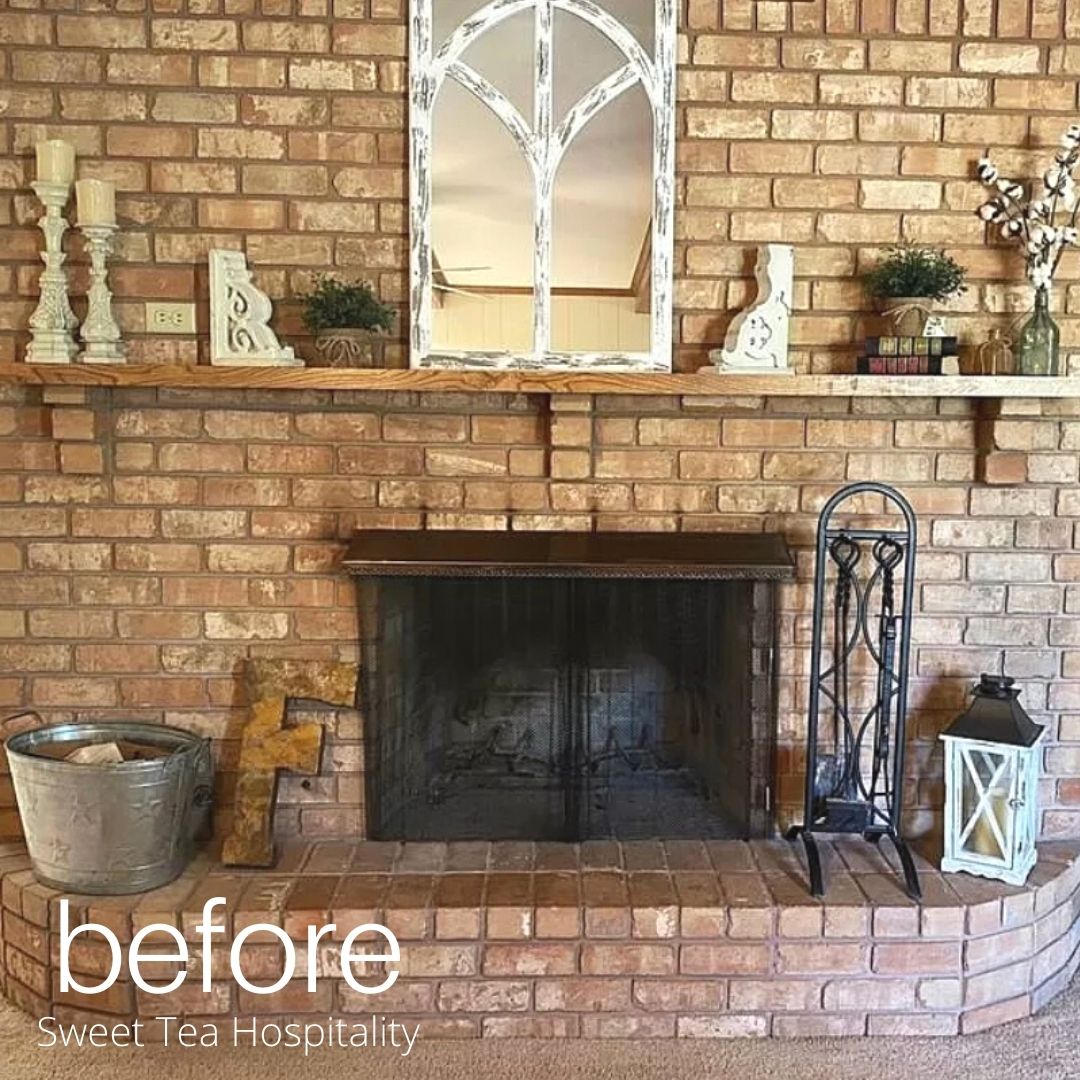 Update the Fireplace There are many techniques for updating fireplace brick and we have used them all. Take some time and research what you want your fireplace room to look like before you decide. We used a smear in the Coastal Cottage, we whitewashed the sunroom fireplace in our Southlake home and we have straight painted fireplaces in other projects. The room brightens beautifully.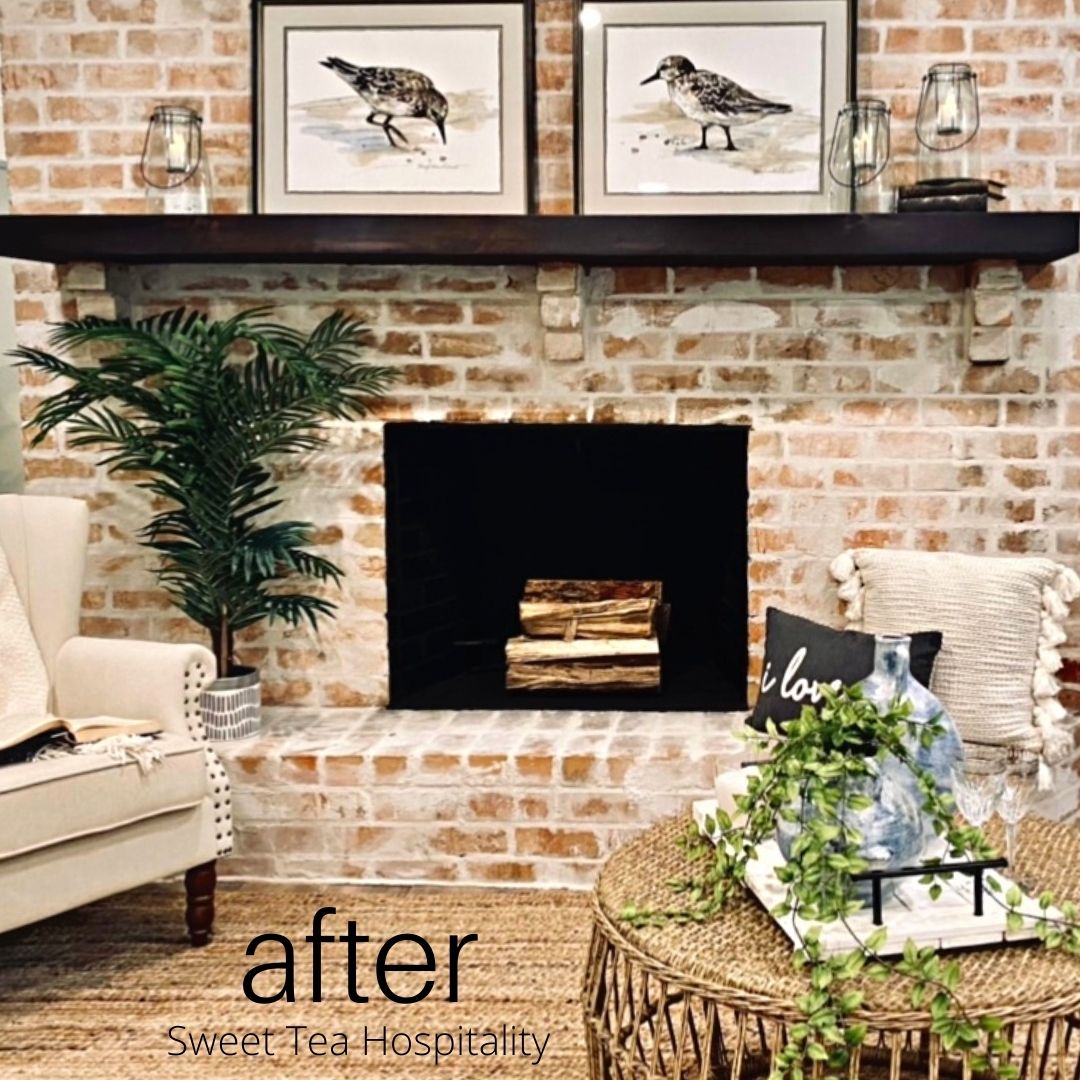 In my experience as a home stager/designer, I look in a variety of places for inspiration and ideas. Because most of my work is on flips or staging homes, I translate those ideas to the most economical option I can find. My goal is to find the most dramatic transformation for the least amount of expenditure. Many of the ideas and techniques in 15 Tips Under $500 are used in my series Sweet Tea Hospitality which you can watch on Liftable.TV or can be purchased in its entirety at SweetTea.TV. Don't miss out on a good before and after inspiration.
 Transforming together,
 Karen Conrad