One of the questions that seems to be trending all over the real estate market is: How do you take a little property and make it live large? Tiny homes are trending all over social media and with good reason–they are economically smart investments and leave a relatively small environmental footprint. We learned how to maximize small spaces with our Florida vacation rental and we are so pleased with the results that we are our own most frequent guests!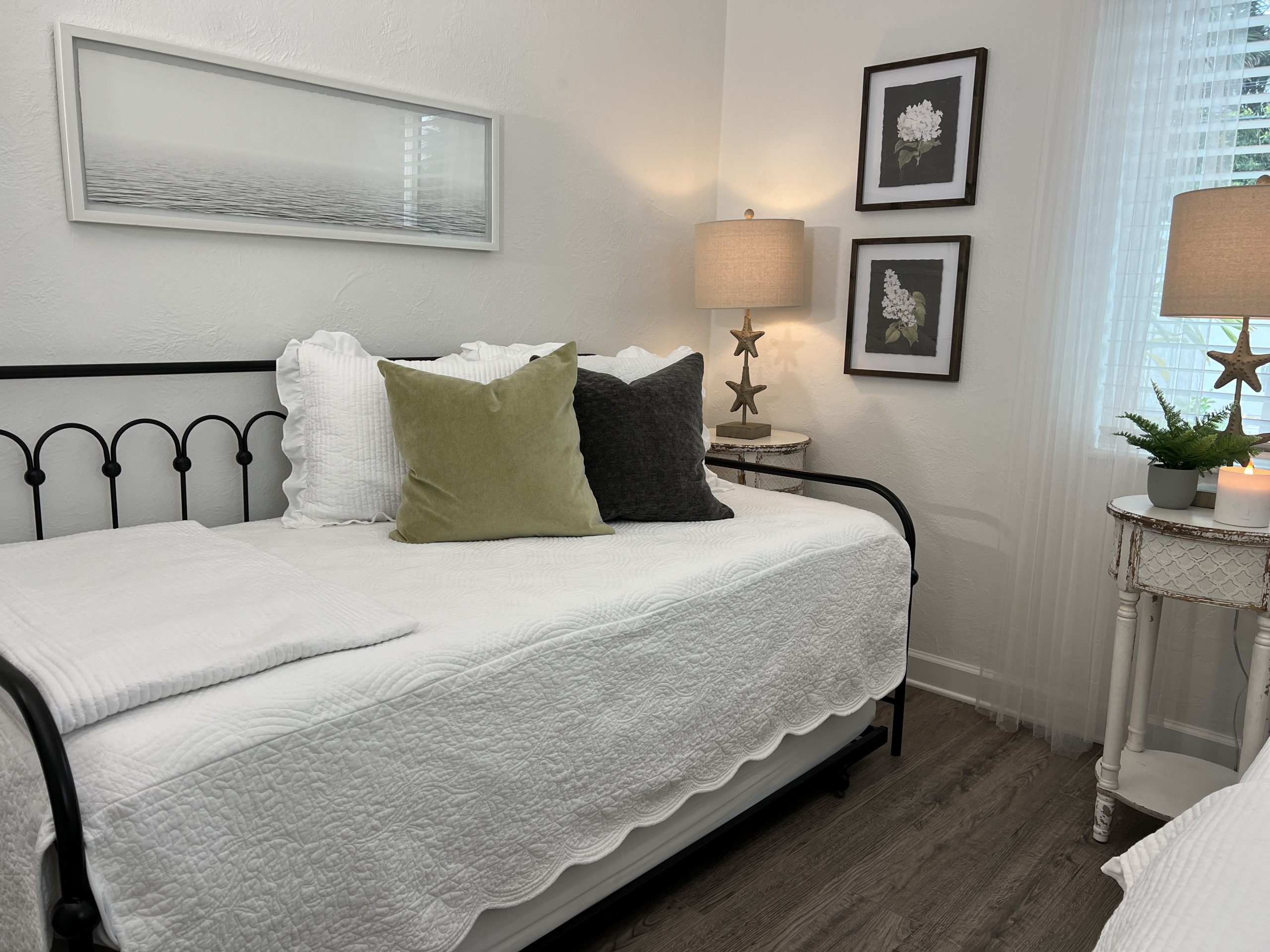 It takes time and thoughtfulness, as well as good math skills to figure the layout of a small house/room/area. You need to gain a good understanding of the purpose of the room and what is going to fit. Do you need a couch that will pull out into a bed? Do you need a conversation/game/TV area, extra eating area, more beds, less beds, there are so many options to consider. Because I purchase  furniture almost entirely online, I have the exact dimensions to work with when I draw the layout for a room. It is important to always keep in mind the amount of space needed to enter and navigate a room (I recommend 3' for comfort).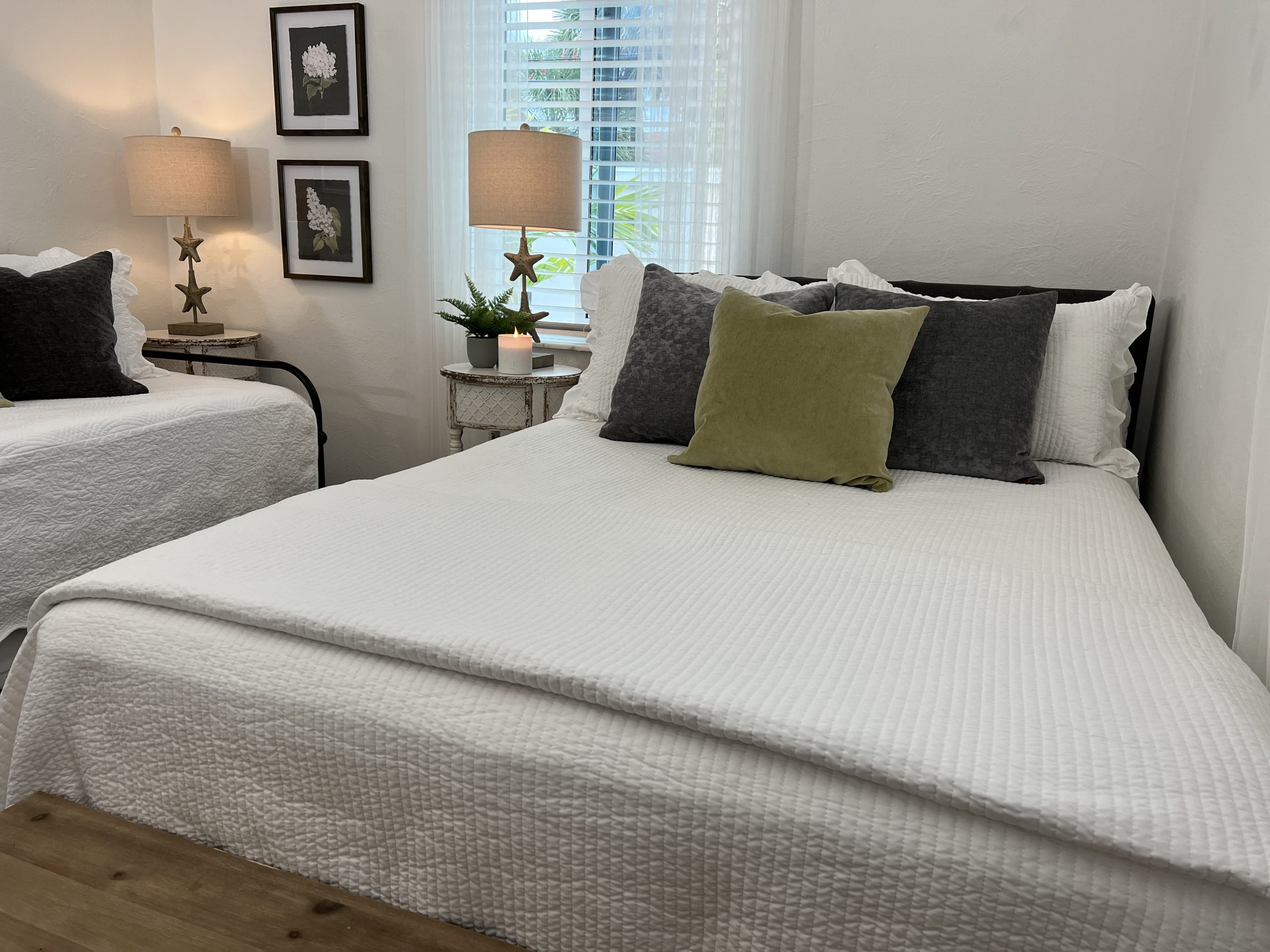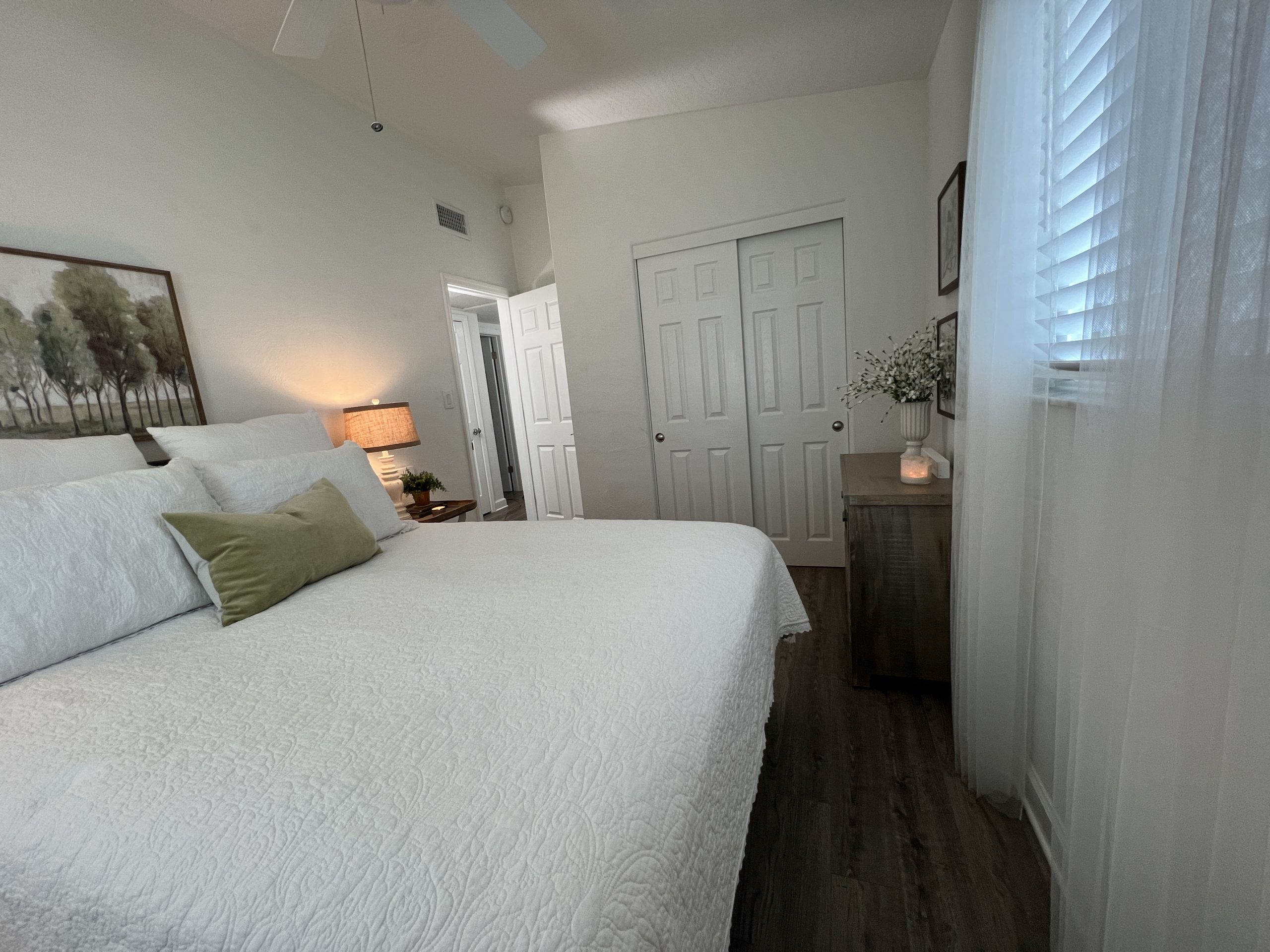 Shelves, tables that have double use–both decorative and utilitarian, narrow buffet storage, chests that double as luggage stands and linen storage, bathroom hooks. These items are just a few of the tricks that can maximize your space. In addition, taking advantage of your outdoor spaces is a great way to double your seating or eating areas. Check out Season 2 of Sweet Tea Hospitality to get more tips and see how we turned our hidden gem into a valuable vacation property.
Maximizing as we go,
Karen Conrad