Change:
/CHānj/
1. make (someone or something) different; alter or modify.
For a concept that can cause so much uncertainty, that's a pretty straightforward definition. God calls us to seasons of change when we are ready to go to the next level. Change is how we prepare for promotion. In order to profit, grow, and reach success, it could be time for a transition in your life. 
Change is an inevitable factor in the business world. We must anticipate change and be cognizant of how things are changing around us. For example, recent supply chain issues have required entrepreneurs to consider creative solutions to combat the lapse in products and efficiency. Discomfort is not always a bad thing. Change is often the very thing God uses to propel us forward. 
Did you know that when a baby eagle is almost ready to fly, the mom makes the nest very uncomfortable? When it's time for the baby eagle to leave the nest, the mama eagle grasps the baby in her talons, flies up high, and drops it. It's certainly a time for transition–the baby eagle is forced to recognize the power in its wings! Despite discomfort and fear, the baby quickly recognizes that it was created to fly. 
Perhaps God is preparing you for or taking you through a season of change. You may feel discomfort or fear, but take heart—you are being prepared to thrive in who God created you to be. So, in this blog post and the corresponding episode of The WealthBuilders Podcast,we explore 3 questions that will help you determine whether or not it's time for a transition.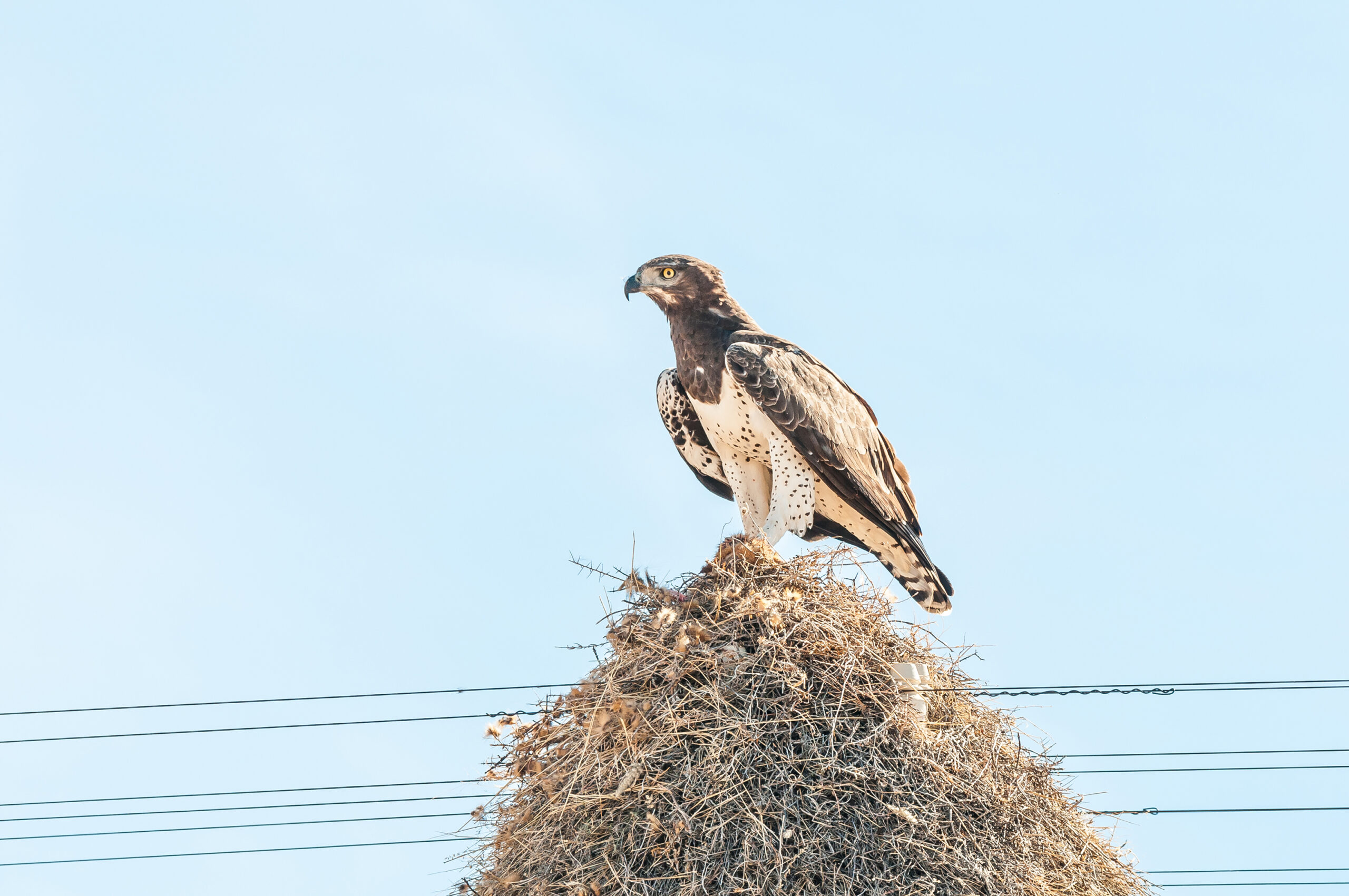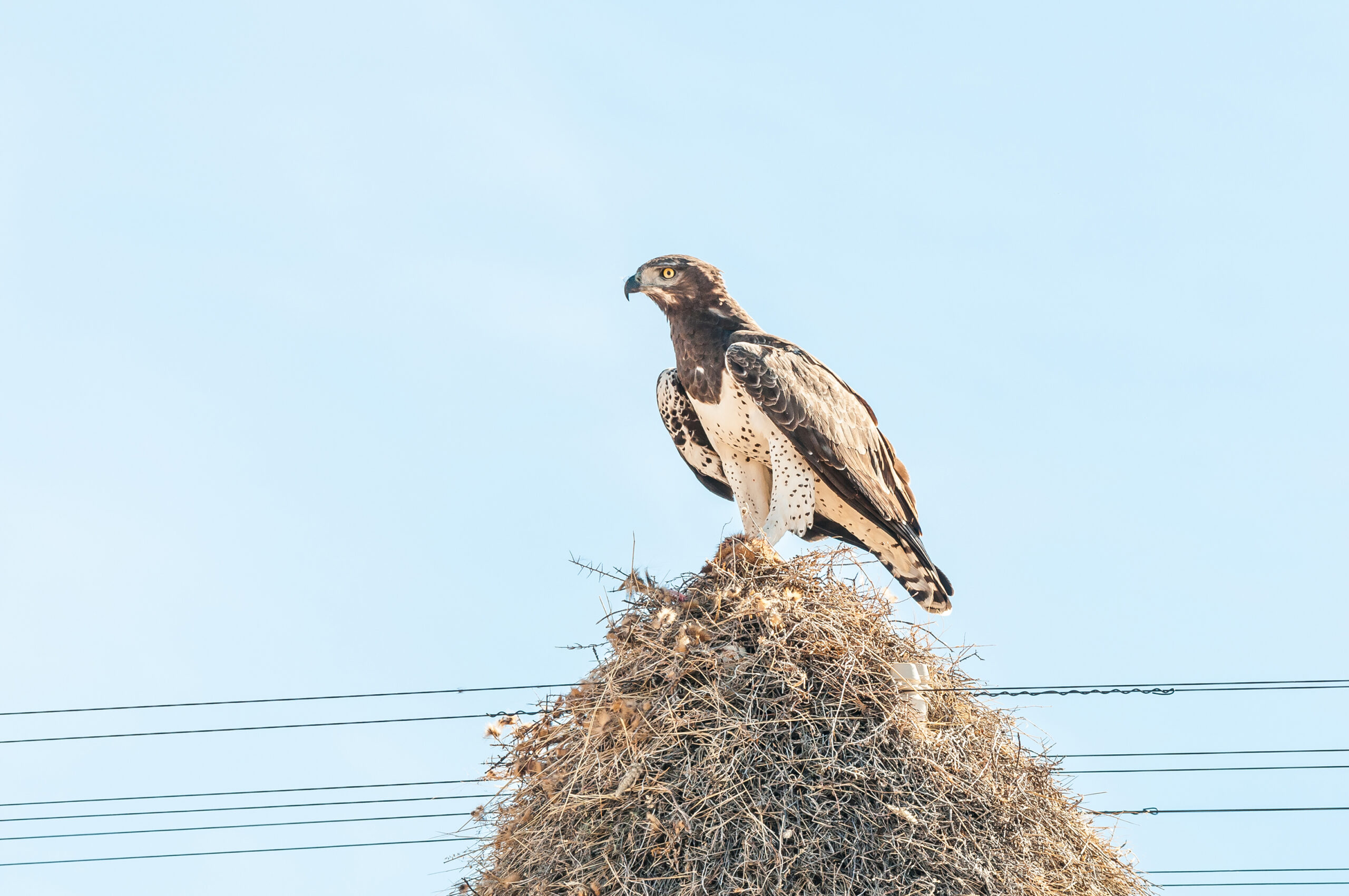 1. Are you moving forward or simply going through the motions?
We can become so busy that we lose perspective on why we're doing what we're doing. It is helpful to pause and ask yourself if the way you spend your time reflects the goal and vision God has shown you. I recently experienced this in the real estate company I operate with my husband and son. We realized my son, Levi, was so busy with work that he could not prioritize the business. Seeing that Levi was the one who oversaw the projects, the business was unable to move forward at the rate we wanted. As a result, Levi decided it was time for a transition and moved into the real estate business full time. Thanks to his decision to make a change, we have done more on our projects in the last two weeks than we did during the previous two months combined.
When you feel like you need to return to God's vision for your life, Habakkuk 2:1-3 is a great scripture to study.
"I will stand at my guard post
And station myself on the tower;
And I will keep watch to see what He will say to me,
And what answer I will give [as His spokesman] when I am reproved.
Then the Lord answered me and said,
"Write the vision
And engrave it plainly on [clay] tablets
So that the one who reads it will run.
"For the vision is yet for the appointed [future] time
It hurries toward the goal [of fulfillment]; it will not fail.
Even though it delays, wait [patiently] for it,
Because it will certainly come; it will not delay." (AMP)
Are you experiencing forward movement? Or, do you need to return to the vision, clarify it, and place it at the forefront of your mind? Once you realign yourself with God's vision for your life, you will be able to run with confidence.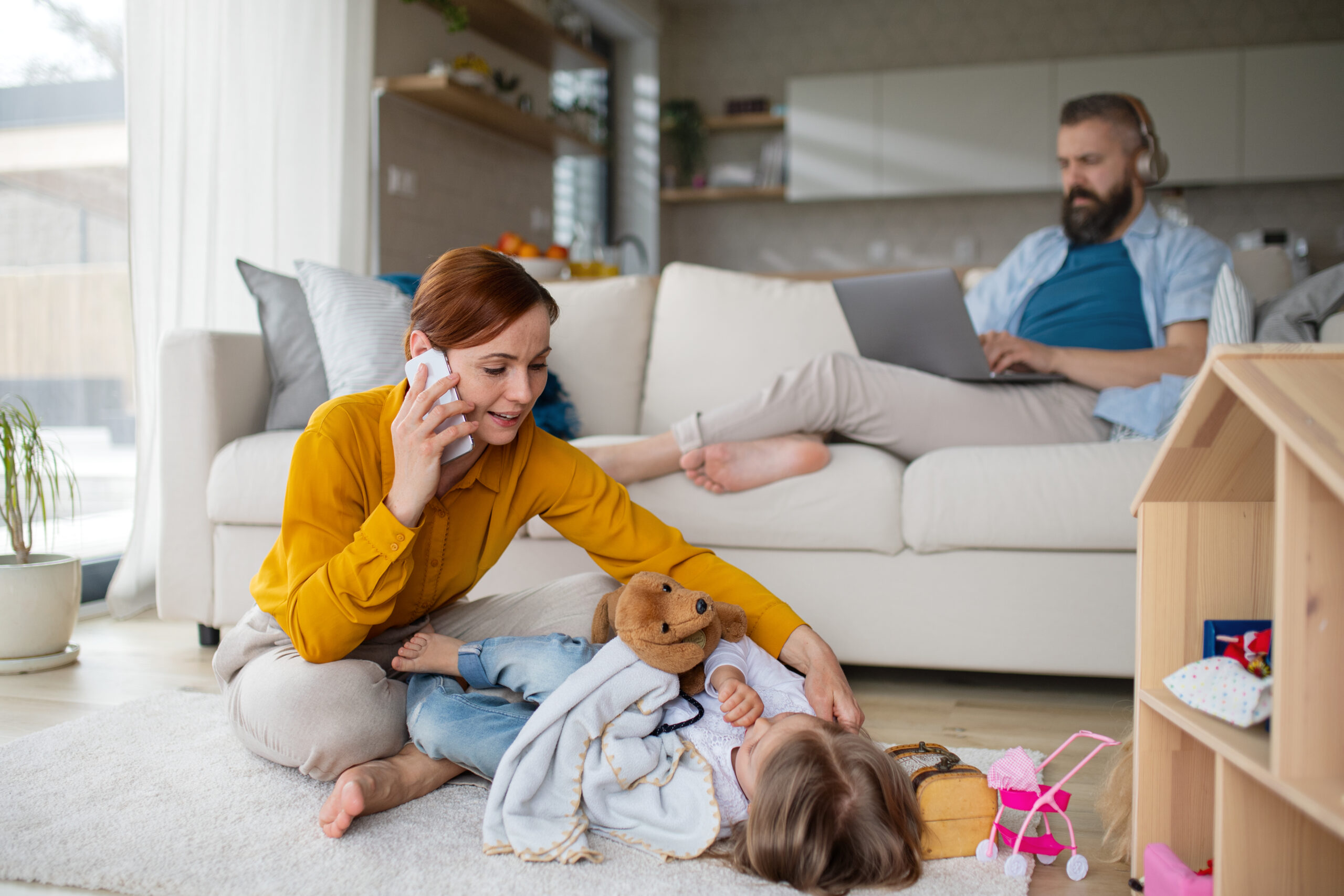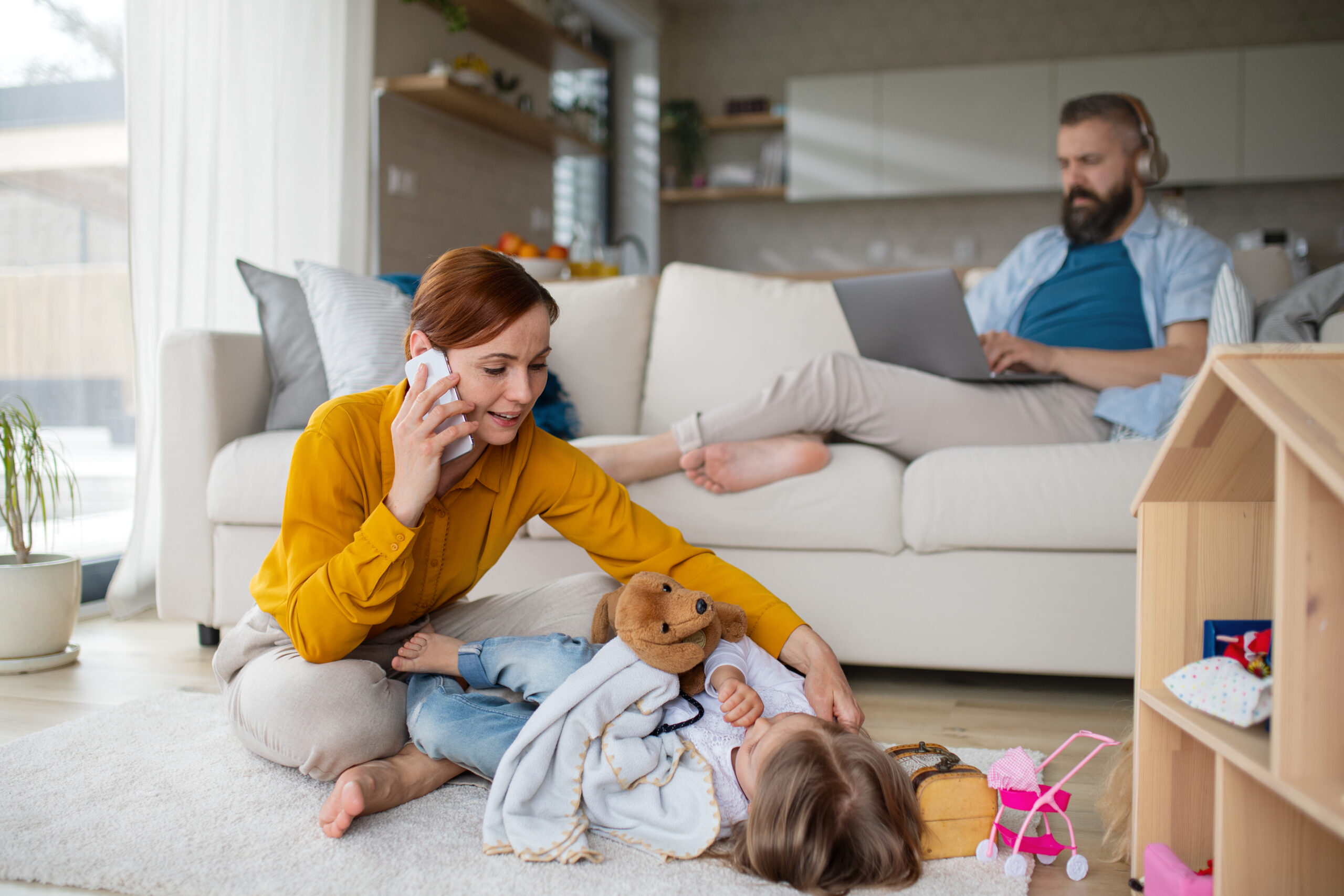 2. Do you have a healthy work-life balance?
If we're not careful, we can make work the center and circumference of our life. On the other hand, we can also have too much idle time. Reflect on the previous month. Are you happy with how you allocated your time? If the answer is yes, great! But if the answer is no, it's time to make a change.
I used to work at a bank and managed 27 locations in three states. It was a lot of work and travel. At the time, Levi was only seven or eight years old. This job required a lot of responsibility, and I had a bad habit of working too much. I would spend the 9-5 hours in meetings and wouldn't begin my personal work until after 5. Levi would come to the office to eat dinner with me and go back home with his dad. When I reflect on this season, I'm not happy with how I spent my time. I'm grateful God helped me learn this lesson so I could change my family's path before it got to the point of regret. God's calling on your life will never require you to burnout. Rather, scripture encourages us to place the weight of our accomplishments and responsibilities on the Lord.
Matthew 11:28-30 (NIV) says, "Come to me, all you who are weary and burdened, and I will give you rest. Take my yoke upon you and learn from me, for I am gentle and humble in heart, and you will find rest for your souls. For my yoke is easy and my burden is light."
Weariness is an indicator that it's time for a transition. It's our signal to spend time with the Lord and ask Him which things we've been trying to accomplish in our own strength. In my personal life, I've seen myself move from dependency on God to a level of competence where I don't think I need him as much. I put it all on myself and, consequentially, leave so much on the table. God will call you to do things you cannot do without His help. When we try to be self-reliant, we can miss out on what God is actually asking us to do. Isn't that ironic? He wants to partner with us, but we can become so preoccupied steering the ship that we don't even notice.
 If that strikes a chord with you, I want you to know that you can always return to the Lord as your source. It's as simple as praying, "I've been carrying myself, God, and I want to return to you. I'm asking for your help." God will never look to you and say, "Nope, sorry, you've been trying to do it yourself, and I'm not going to help you." Instead, He says, "Yes, I was waiting for you." Sometimes releasing your heavy burden in exchange for His light one is the only necessary change in this area.
3. Are the activities and resources that you're investing your time, money, and energy into producing a return?
We are called to be fruitful and multiply. Profit and growth are a part of our design, and it is helpful to regularly examine whether or not your time, money, and energy are producing results. Of course, good things take time, so do this analysis with a measure of patience.
 This kind of reflection and documentation is vital to the growth of a business. Map out your revenue streams and examine whether or not your expenses contribute to their growth. In other words, are the things that you spend your time, money, and energy on producing a profit or making a difference?
For example, let's say you hire a copywriter for your business. They have a salary, which becomes an expense on your balance sheet and income statement. However, the copywriter is an expense that contributes to a revenue stream. You can tie their work to books or blogs, for example. Whereas blogs don't always have a direct revenue stream, they expand your platform, leading to product sales, event attendance, etc. There's also the transformational benefit of making a difference in people's lives through beneficial information and/or encouragement.
A story from Luke 10:38 demonstrates this concept well:
 "As Jesus and his disciples were on their way, he came to a village where a woman named Martha opened her home to him. She had a sister called Mary, who sat at the Lord's feet listening to what he said. But Martha was distracted by all the preparations that had to be made. She came to him and asked, "Lord, don't you care that my sister has left me to do the work by myself? Tell her to help me!"
  "Martha, Martha," the Lord answered, "you are worried and upset about many things, but few things are needed—or indeed only one. Mary has chosen what is better, and it will not be taken away from her."
That is an excellent example to consider as we look at how we spend our time and expenses. Do our activities contribute to our God-given vision? If we put God first as Mary did, we will see results. However, if we're like Martha and try to do everything in our own strength, we will fixate on lesser things and experience stress.
I hope these three questions helped you discern whether or not it's time for a transition in your life. Have you experienced other indicators that it's time to change? We'd love to hear from you in the comments!