There is electricity in the air and we want to let you know what all the buzz is about. LiftableTV is launching our real life before/after remodel show Sweet Tea Hospitality. In the show, which is launching soon, we give you simple and inexpensive ways to remodel, redecorate and rejuvenate your home with less work and money than you would think possible. I also give you Biblical perspectives regarding your home that are inspiring for your heart.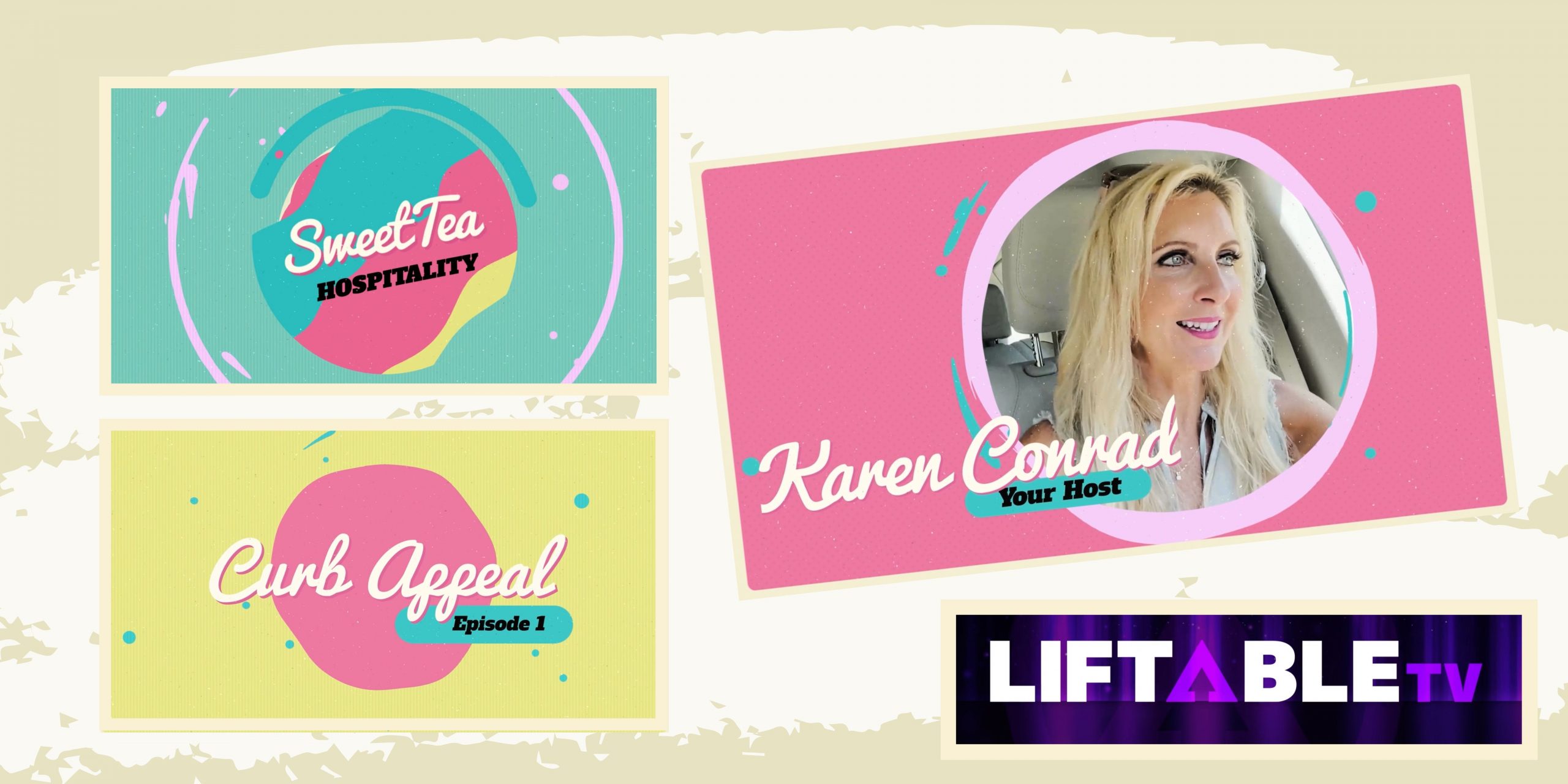 'Whatever home welcomes you as a guest, remain there and make it your base of ministry.' Luke 9:4 TPT.
'Lord, you have always been our eternal home, our hiding place from generation to generation.' Psalms 90:1 TPT
Click HERE to sign up for LiftableTV today and get ready to binge watch an entire house remodel step-by-step including cost breakdowns, planning processes and crazy stories you don't want to miss. Along the way you will see Karen's passion flow through her purpose of bringing a Vision to Reality and you will be inspired both for your heart and for your home. 
Don't forget we have Episode 12 of The Promise of Purpose available on YouTube this week. Check it out.
 With Sweet Hospitality,
Karen Conrad
PS. Karen will be conducting a free webinar Raising Money for a NonProfit. If you or someone you know is involved with a nonprofit who could use help  with fundraising, donor development and/or year end giving, don't miss this free opportunity to glean wisdom from Karen's 30+ years of experience. Mark your calendar for the Free Webinar Raising Funds for Nonprofits November 19 at 10 am. More details coming soon.