Previously published onThe WealthBuilders Podcast : Karen Conrad 
For Christians in business, it can be a challenge to integrate faith and work. The culture of our industry may not reflect Kingdom values, and the Bible doesn't directly discuss how to start a business from scratch. However, when we look closely, we can see that Jesus demonstrates leadership qualities that are extremely useful in the business world. In this blog outline, we'll explore five lessons that Christians in business can learn from Jesus (though there are plenty more!)
Here's a quick overview:
1. Be a Finisher
2. Have Enthusiasm
3. Learn to Speak on Your Feet
4. Choose Persistence and Perseverance
5. Conquer Worry and Pressure
If this topic interests you, be sure to check out The WealthBuilders Podcast for the corresponding episode.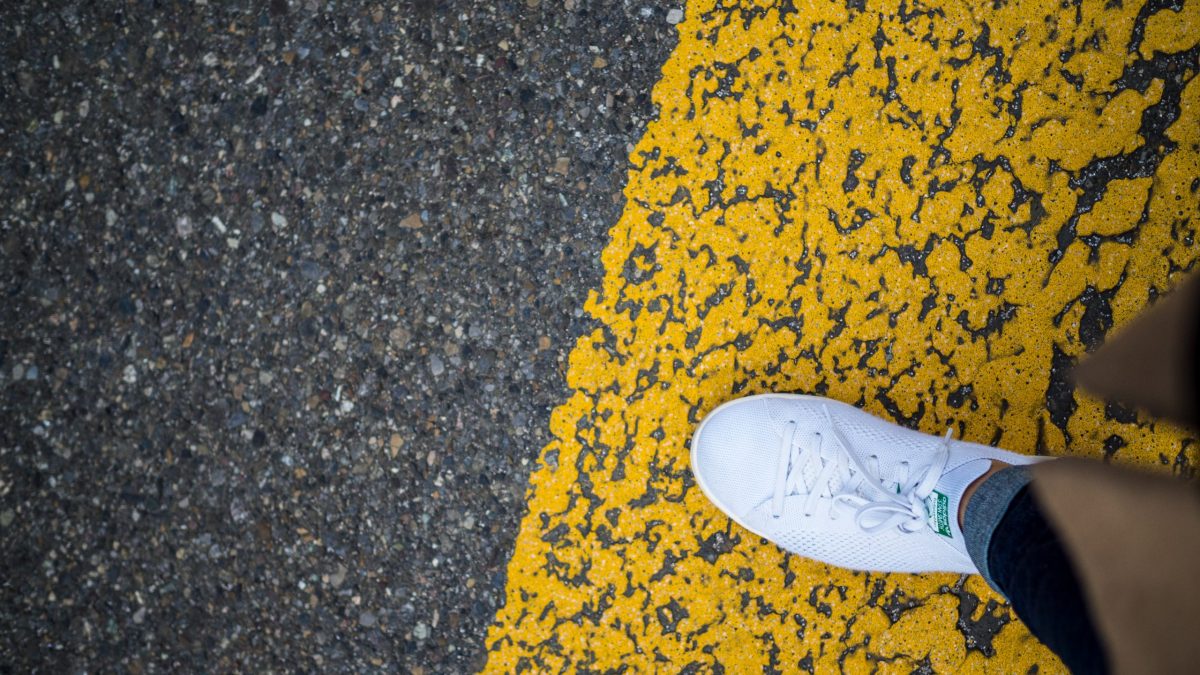 Lesson 1: Be a Finisher
Ideas without consistent actions will not yield results. God's intent is for us to be faithful and bring things to the finish line. However, with so many different forms of activity, education, and entertainment vying for our attention, it can be hard to see projects through until the end.
I wasn't always a finisher. When I was young, my grandmother taught me how to cross stitch, sew, and crochet. I would get zealous about several different projects at once, and then we would head to the art store to load up on supplies. I became a serial artist of unfinished works, and a bin in my closet overflowing with half-crocheted scarves and blankets served as the evidence. One day, I looked at the unfinished work in my bin and became discontented. I realized this was an area where I needed to improve. I decided to become a finisher.
Biblical Keys:
So, how did Jesus display the ability to finish well? Let's start with the big one—the cross. John 19:30 (ESV) puts Jesus' final minutes before His death plainly: "When Jesus had received the sour wine, he said, "It is finished," and he bowed his head and gave up his spirit."
Without Jesus' follow through, we would not have direct access to God through the Holy Spirit. So that I am not misunderstood, it is imperative to note that as Christians in business, our entrepreneurial endeavors will never come close to the impact of Jesus' death on the cross and resurrection. However, our faith and work is a major avenue we can utilize to serve people and demonstrate the Kingdom of God.
One way we can increase our likelihood of finishing well is by counting the cost. Jesus speaks about this in Luke 14:28-30 (ESV):
"For which of you, desiring to build a tower, does not first sit down and count the cost, whether he has enough to complete it? Otherwise, when he has laid a foundation and is not able to finish, all who see it begin to mock him, saying, 'This man began to build and was not able to finish."
Though Jesus was talking about counting the cost of following Him, the wisdom remains true and can apply to various scenarios in our day-to-day lives. As Christians in business, we can count the cost by really considering what actions our goals require. Instead of jumping in immediately, develop a plan. A business plan like the Business Model Canvas can help us fully understand what it will take to bring our goal to the finish line.
Count the cost of bringing your ideas into reality. You may find that additional steps are needed in that process, or that the idea needs to be scrapped altogether. Strategically making the choice to stop a project is more empowering and mitigates the sense of failure that could be felt if the project was to stop due to a lack of planning, energy, or resources.
When Jesus was praying to God near the end of His life, He said this:
"I have glorified You on the earth. I have finished the work which You have given Me to do." (John 17:4, NKJV)
Similarly, we should make it our mission to finish the work that God has given us to do while trusting that He will equip us to finish the drill. In addition, we must always remember the purpose of our faith and work: to glorify His name.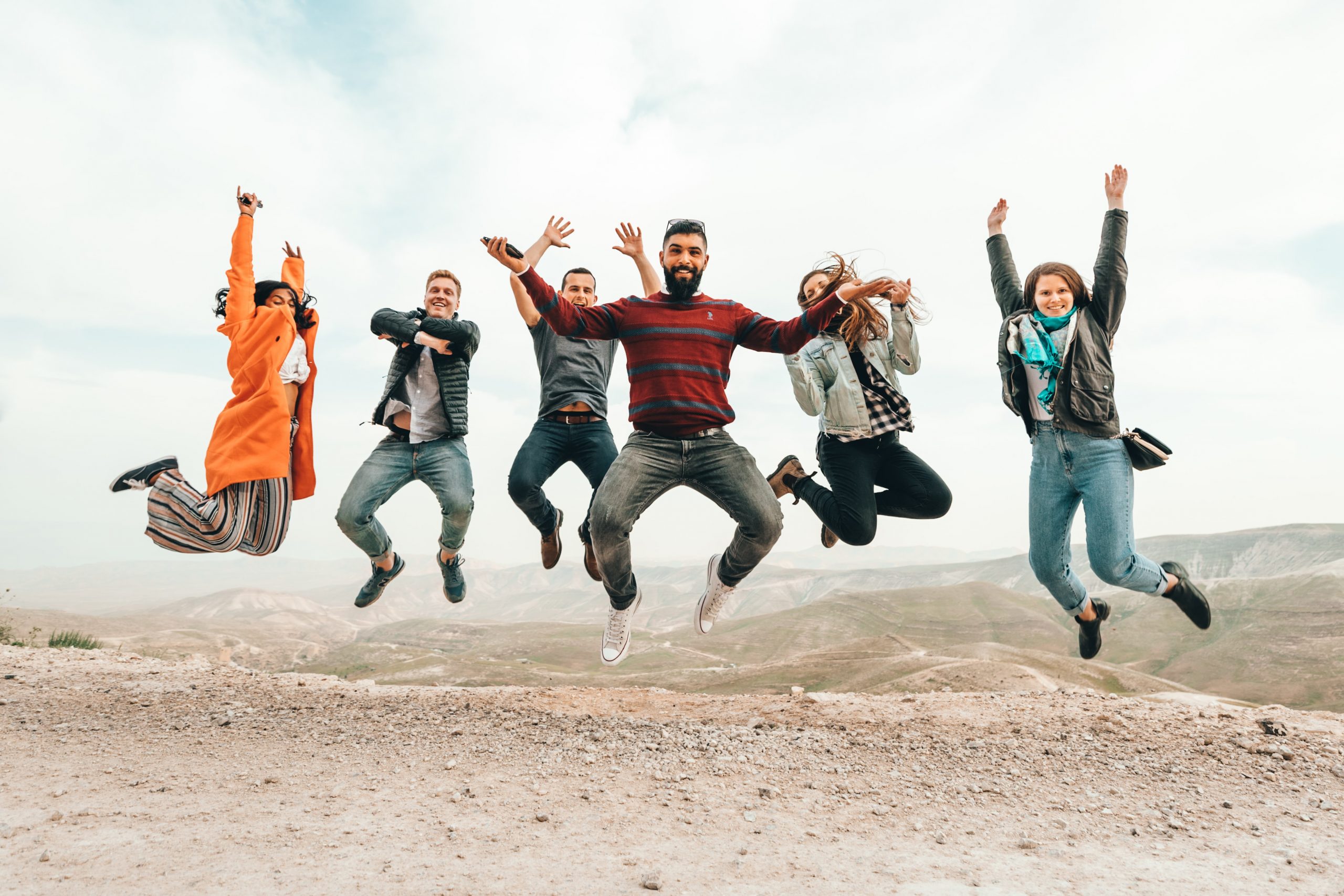 Lesson 2: Have Enthusiasm
Enthusiasm is contagious—it's how you attract and influence others. You've probably experienced the power of enthusiasm. For instance, have you ever viewed a presentation where the speaker seemed utterly bored with the content they were sharing? Without enthusiasm ideas don't spread, and businesses don't grow.
Biblical Keys:
"Therefore we also, since we are surrounded by so great a cloud of witnesses, let us lay aside every weight, and the sin which so easily ensnares us, and let us run with endurance the race that is set before us, looking unto Jesus, the author and finisher of our faith, who for the joy that was set before Him endured the cross, despising the shame, and has sat down at the right hand of the throne of God." Hebrews 12:1-2 (NKJV)
For the joy set before him, Jesus endured the cross. If you struggle to stay enthusiastic, keep your mind on two things:
1. God.
2. The end result.
Jesus knew the joy that would be unleashed in the world when he accomplished his end goal. So, he remained enthusiastic by remaining focused on that joy. It's important to note that enthusiasm can take several forms. It could be a peppy, smiley, and exuberant demeanor, or it could be straightforward, yet passionate. It all depends on your God-given personality and the context of your mission.
Remember that your mind will control your emotions, and eventually those emotions will steer your direction. Decide to focus on the joy of the Lord–on the end results of what He's called you to do—and you will be equipped to stay strong and enthusiastic until the finish line.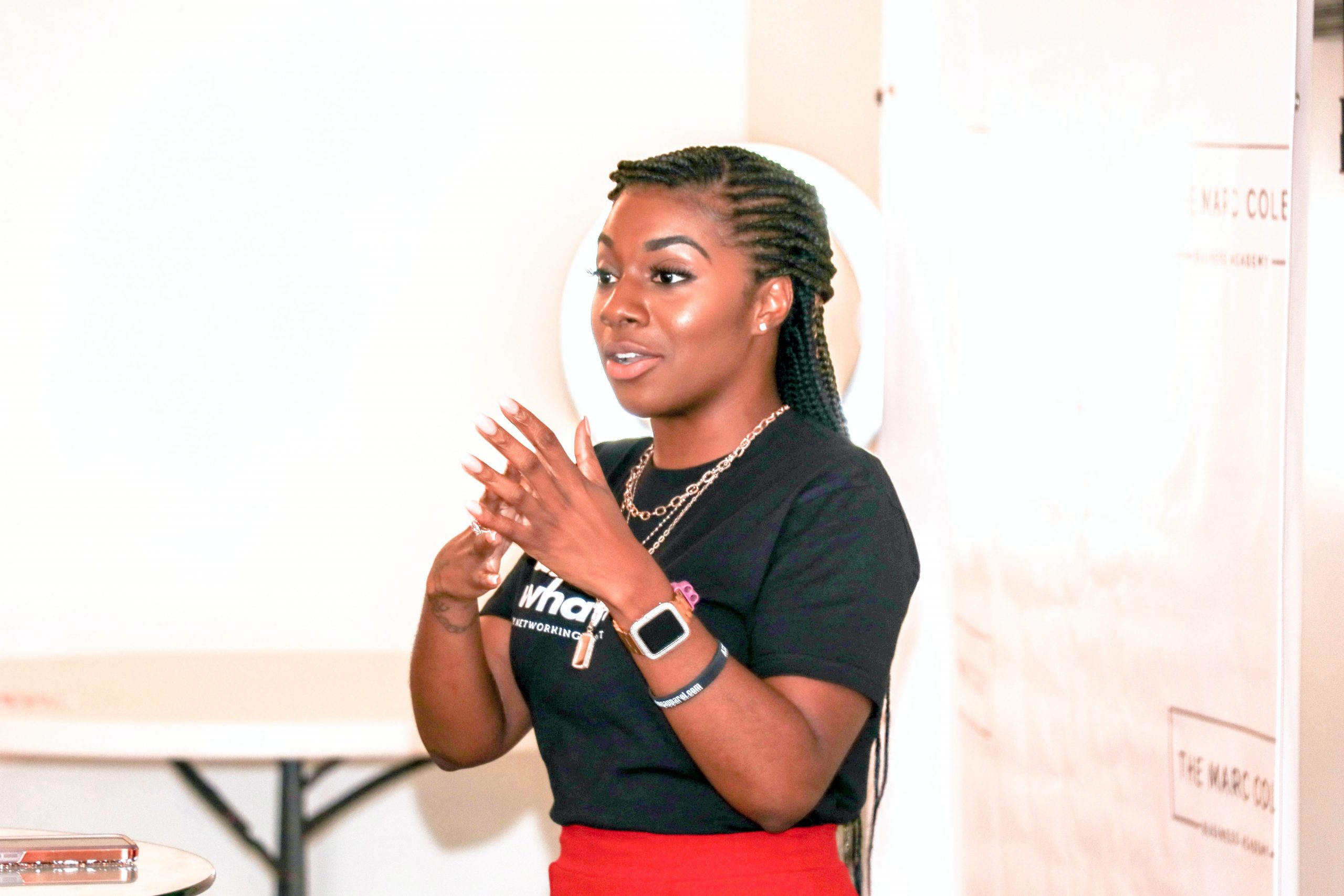 Lesson 3: Learn to Speak on Your Feet
lways be ready to articulate and communicate effectively. You don't always have a choice regarding when golden opportunities come your way. So, you need to be ready in every season.
A way that you can prepare is to continually get education and experience in your industry. Be ready to answer questions customers and partners will have about your product or service. For example, I don't want to teach on anything I haven't experienced because I don't have a reservoir of wisdom to draw from in those areas.
Clear communication is one of the main reasons we create a value proposition in The Business Model Canvas. Essentially, your value proposition is how your business will provide unique value to your customers. Returning to your 'why' can provide you with relevant answers when you're in a pinch.
Biblical Keys:
Jesus was always quick to speak on his feet when people questioned His motives, actions, and authority. Consider how He answered the Pharisees when they questioned Him about paying taxes:
"Then the Pharisees went and plotted how they might entangle Him in His talk. And they sent to Him their disciples with the Herodians, saying, "Teacher, we know that You are true, and teach the way of God in truth; nor do You care about anyone, for You do not regard the person of men. Tell us, therefore, what do You think? Is it lawful to pay taxes to Caesar, or not?"
But Jesus perceived their wickedness, and said, "Why do you test Me, you hypocrites? Show Me the tax money."
So they brought Him a denarius.
And He said to them, "Whose image and inscription is this?"
They said to Him, "Caesar's."
And He said to them, "Render therefore to Caesar the things that are Caesar's, and to God the things that are God's." When they had heard these words, they marveled, and left Him and went their way." (Matthew 22:15-22, NKJV)
Spending time with God will give you the peace and wisdom you need to speak confidently. When people try to deceive you, God will show you how to speak Truth!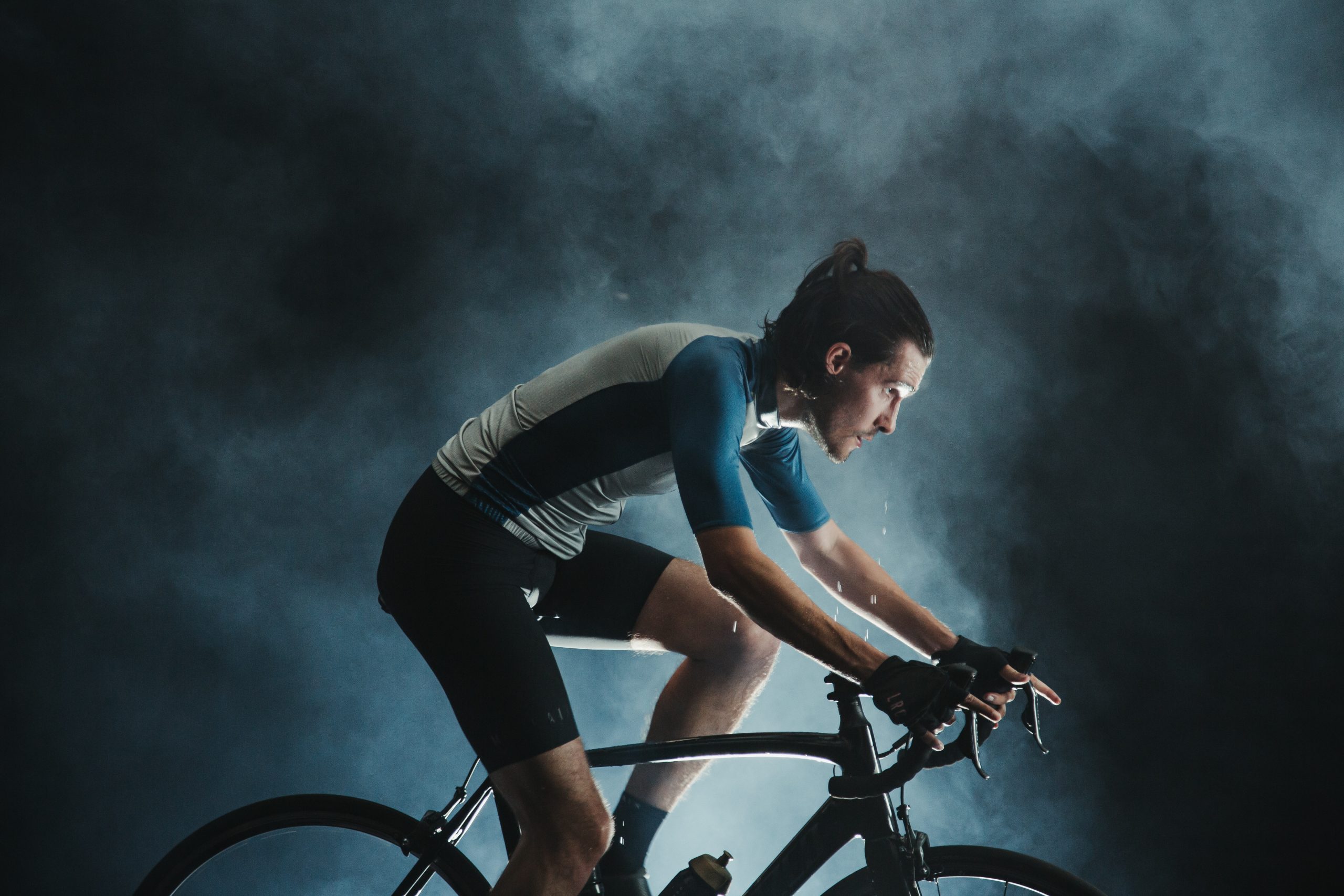 Lesson 4: Choose Persistence and Perseverance
As previously mentioned, the first lesson Christians in business can learn from Jesus was the importance of being a finisher. The quality of being a finisher will be tested through trials and difficulties. That's where the next level of persistence and perseverance come into play. Your struggles can develop your character if you let them.
Any professional athlete knows this. They have had to push the limits on their own physical and mental constraints in order to rise to the level of excellence that is required at the professional level. Any CEO of a multimillion-dollar company knows this (especially if they founded the company.) For example, Jeff Bezos started Amazon in a garage and had to work his way to the top! If you listen to any successful business owner, you'll often find that they had several opportunities to quit along their journey, but they stayed the course.
Andrew Wommack, pastor, author, and founder of the multimillion-dollar ministry knows a thing about persistence and perseverance as well. At one point, the ministry was bankrupt, and the outcome looked bleak. His entire board said the ministry was done.
However, Andrew knew God's vision for his life. "Fine," he told his board. "We'll just start up again!" That faith paved the way for him to connect with people who helped him grow and find a financial resolution. If Andrew hadn't persevered, millions of people would not have been impacted by his faithfulness and message of the grace, hope, and love of Jesus. (To hear more of Andrew Wommack's story and teachings, head to www.awmi.net)
Biblical Keys:
Get this: persevering is not striving—it's doing your best, having faith, and leaning on God. Without the strength of God filling in our weaknesses, perseverance can quickly lead to burnout. With that, here are two biblical keys about persistence and perseverance:
And not only that, but we also glory in tribulations, knowing that tribulation produces perseverance, and perseverance, character; and character, hope." (Romans 5:3-4, NKJV)
"…Praying at all times in the Spirit, with all prayer and supplication. To that end, keep alert with all perseverance, making supplication for all the saints…" (Ephesians 6:18, ESV)
[Related Podcast: The 4 Stages of Bringing Dreams to Reality]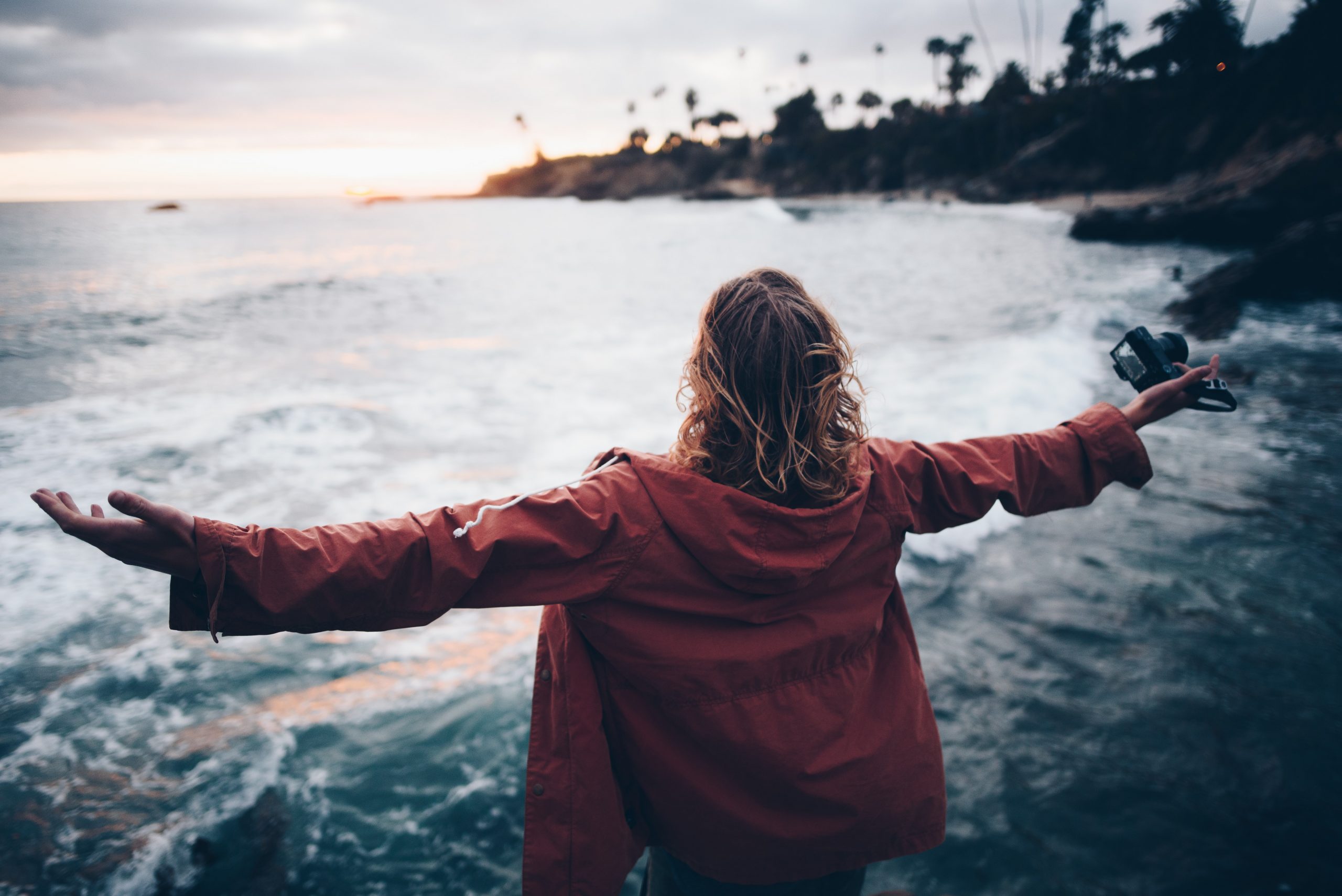 Lesson 5: Conquer Worry and Pressure
When you follow God, He will frequently call you out of your comfort zone. Any time that you do something beyond your natural ability, you will encounter worry and pressure. Problems are a part of life. Luckily, whenever Christians in business work from their purpose, the result is renewed confidence and freedom from fear.
My mom was a pretty good worrier. When I got older and realized the Word of God taught against worrying, I really had to renew my mind in this way. Worry does not produce anything we want. Worry produces fear. With that, here are a few biblical keys that can help you conquer worry and pressure.
Biblical Keys:
1. Matthew 6:27: "Which of you by worrying can add one cubit to his stature?" (NKJV) or "Can all your worries add a single moment to your life?" (NLT)
Jesus said it best–anxiety does not produce anything. Any control that being anxious makes you feel is a lie. If I let worrying direct my thoughts, it's going to position my life opposite from faith. Fear is the enemy's territory, but faith is God's territory. So, 'catch' your thoughts and remind yourself of truth.
2. Hebrews 13:5: "Let your conduct be without covetousness; be content with such things as you have. For He Himself has said, "I will never leave you nor forsake you." (NKJV)
Don't run your business from a posture of jealousy or discontent. Partnering with God through using your business as mission is supposed to be fun. Be faithful that God will provide your every need!
3. 2 Timothy 1: "For God has not given us a spirit of fear, but of power and of love and of a sound mind."
Here's the thing: worry is toxic for creativity. So, if you feel stuck in your business, do everything you can to prevent worry. Any time you have a fearful thought, you can immediately know it's not from God. Divert fearful thoughts by focusing on God's love. Love produces a sound mind, and through His love God will provide you with the divine blueprints your business needs.