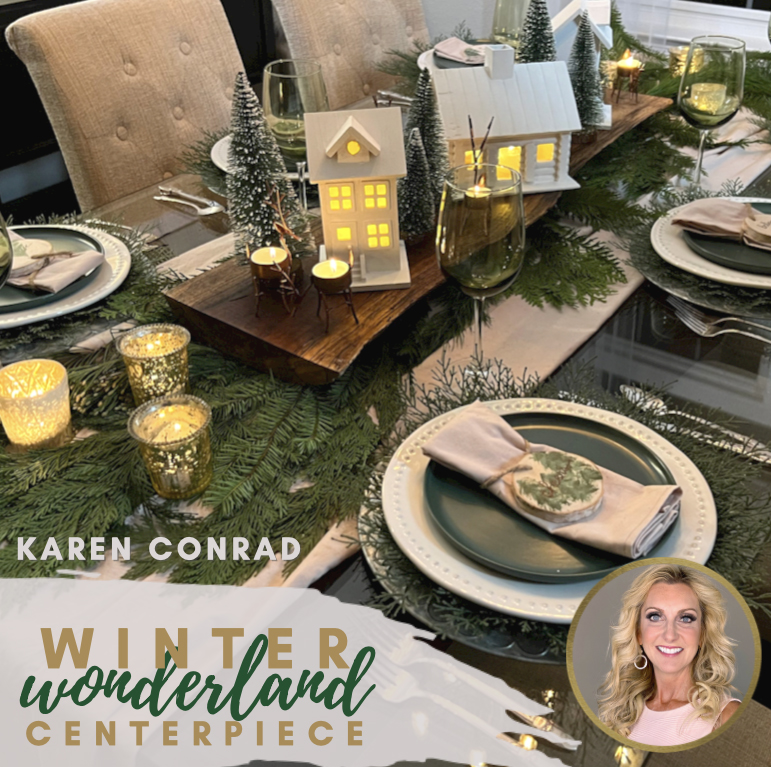 Winter Wonderland Table Free Download
Entertaining friends and family is a pleasure during the holiday season, but can be a joy any time. Dave and Levi and I created some fun family activities that culminated in a Winter Wonderland Centerpiece with table settings that we want to share with you.
We would love to hear from you and see how your Winter Wonderland Centerpiece turns out. Send us a picture to info@karenconrad.net or message us on Facebook. And don't forget to check out Sweet Tea Hospitality: The Coastal Cottage on Liftable TV.