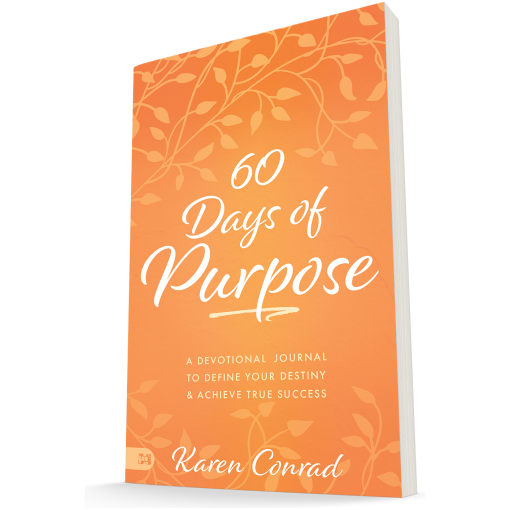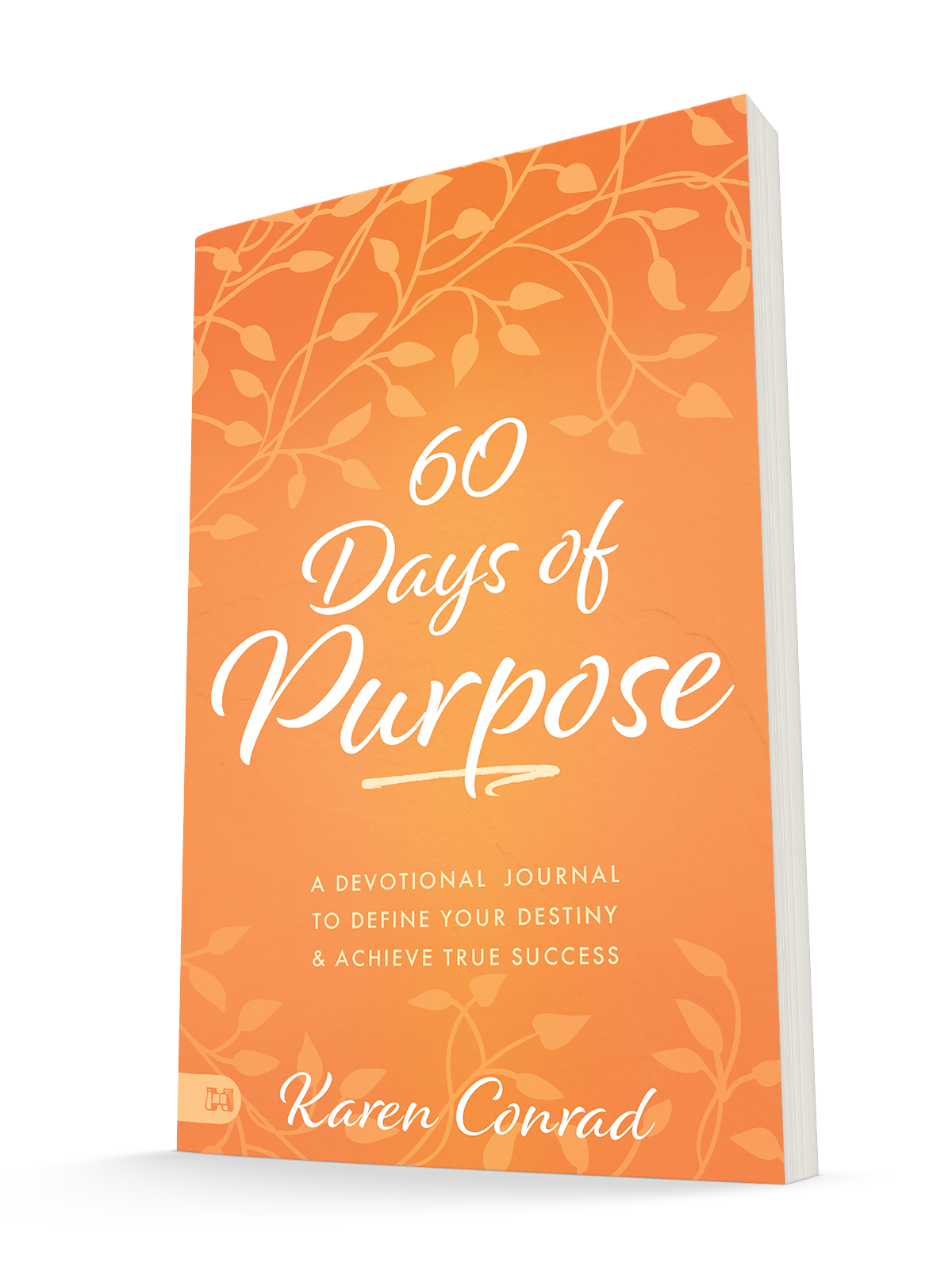 60 Days of Purpose: A Devotional Journal to Define Your Destiny and Achieve True Success
60 Days of Purpose: A Devotional Journal to Define Your Destiny and Achieve True Success
Unearth the Greatness That God Placed in You!
"Every believer has received grace gifts, so use them to serve one another as faithful stewards of the many-colored tapestry of God's grace."– 1 Peter 4:10, TPT
BeforeHe created the world, God destined you to live a purposeful, exciting, and deeply fulfilled life. Claiming your destiny is easier than you think!
In 60 Days of Purpose, entrepreneur and business consultant Karen Conrad helps you unearth the raw gifts and talents that God has placed within, offering practical guidance for building a more fruitful, purposeful life. The insightful, quick-read entries, inspired from Karen's book The Promise of Purpose, will encourage you to…
Break free of the fears that keep you from fulfilling your dreams

Be present in each moment

Shape your future around your purpose

Identify and break through obstacles to your potential

See the greatness that God sees in you
What are you waiting for? In this book, you'll discover the inspiration you need to step into all that God made you for!