Home Staging
With a combined skillset in marketing and interior design, Karen Conrad, is a home staging expert specializing in selling real-estate listings. Karen uses décor and staging to emphasize the positive features of a house and minimize the negative features. This skilled approach reduces cost and makes a great alternative to expensive remodeling projects.
Karen has experienced overwhelming success with listings that were on the market for 100 days or more. In fact, she has had countless homes go under contract in 6 days or less using her 7-Second Home Selling System. For help or training to sell your listing send Karen a message now.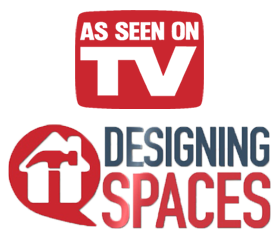 How To Stage Your Home for Success
Turn Your House into a Beautiful Home
Karen's book, 7 Seconds, is full of practical home staging steps and templates you can use to bring out the fullest potential in your home… without the extra costs of remodeling. Order a copy from our online store today!
Learn to Home Stage
Learn to stage real-estate listings or transform your house into a beautiful home by drawing on Karen's expertise. Karen will teach you how to recognize negative and positive features in a home and how to setup staging in a way that creates a memorable experience for buyers or visitors. Karen also shares great tips to help you save money and overcome real-life home staging challenges. Visit Karen's Life Blog or order the 7-Seconds book to learn more.
Stage My House
Do you want to sell a listing fast with minimal costs and maximum return on investment? Have Karen Conrad stage your real-estate listing. Request a custom quote for staging services on the contact form above.
Speaking & Workshops
Karen has debuted her 7-Second Home Selling System® live at Macy's Furniture Gallery in Denver, Colorado. She is a real estate certification instructor for classes held in Colorado Springs and Denver, CO, as well as nationwide for world-renown online and in-person real estate education companies. Send a message on the form above to host Karen or visit one of her upcoming events!
Essential Vignette
Vacant Home
Custom design by Karen Conrad

Living Room

Master Bedroom

2 Bathrooms

Kitchen Counters & Built-In Eating Bar
Premier Vacant House Design
Vacant Home
Full staging and custom design

3 Selected Rooms

2 Choice Bathrooms

Kitchen Counters & Built-In Eating Bar

Furniture, Artwork, Curtains, and Custom Tableware
Premier Vacant House Design Gold
Vacant Home
Full staging and custom design

5 Selected Rooms

4 Choice Bathrooms

Kitchen Counters & Built-In Eating Bar

Furniture, Artwork, Custom Tableware, Curtains

Outside Patio Table and Chairs

Custom Accessories
Premier Vacant House Design Executive
Vacant Home
Full staging and custom design for $500K-$999K homes.

6 Selected Rooms

5 Choice Bathrooms

Kitchen Counters & Built-In Eating Bar

Outside Patio Table and Chairs

Furniture, Artwork, Custom Tableware, and Curtains

Custom Accessories
Premier Vacant House Design Luxury
Vacant Home
Full staging and personal designer collection that compliments luxury design of $1M+ homes.

7 Selected Rooms

6 Choice Bathrooms

Kitchen Counters & Built-In Eating Bar

Outside Patio Table and Chairs

Furniture, Artwork, Custom Tableware, and Curtains

Custom Accessories
Occupied Home Pricing Packages:
Essential Redesign
Occupied Home
Revamp of homeowner furniture and accessories

4 rooms selected by homeowner

Custom redesign of 1 choice bathroom

Artwork, Pillows, Accessories, Floral and more from Karen Conrad Home Decor Line
Premier Redesign
Occupied Home
Revamp of homeowner furniture and accessories in larger home

6 rooms selected by homeowner

Custom redesign of 3 choice bathrooms

Artwork, Pillows, Accessories, Floral and more from Karen Conrad Home Decor Line
Premier Redesign Executive
Occupied Home
Revamp of homeowner furniture and accessories for $500K-999K homes

8 rooms selected by homeowner

4 choice bathrooms

Artwork, Pillows, Accessories, Floral and more from Karen Conrad Home Decor Line
Premier Redesign Luxury
Occupied Home
Revamp of homeowner furniture and accessories for $1M+ homes

10 rooms selected by homeowner

5 choice bathrooms

Artwork, Pillows, Accessories, Floral and more from Karen Conrad Home Decor Line
Jodi Bohenna
Realtor, Keller Williams
"I like Karen because she has great inventory and her sense of style is very modern; everything she does is very current… The staged properties sell at a higher price too; it is money well spent."
Ted Byer
Directing Manager, SHS
"It is duplicatable and it is measurable; when you stage with Karen your homes sell quicker."
Terry
Realtor
"I think you would be very happy with Karen's work – she is very talented and honest…. the seller was pleased. My property went under contract with the 2nd or 3rd showing! It was fun to watch it happen!"
Jody
Homeowner
"I want to blast out that our house went under contract, and credit your fantastic staging efforts. YEAH! I know it was your touch that made this happen quickly and successfully."
Home Staging Tip from Karen
"I always use simple, black round placemats (you can buy these at Wal-Mart for under $5 each) and create clusters of décor so that the buyer's eyes will pleasingly bounce across the room just the way I want them to see the home." – Karen Conrad